Europe's deer farming industry started in Scotland. The initiative came from Sir Kenneth Blaxter at The Rowett Research Institute outside Aberdeen, and in 1969 an experimental deer farm was started at Glensaugh, near Fettercairn to find out if red deer would make an economic alternative to heavily subsidised hill sheep. The deer farm still exists. The first fully commercial deer farm was started in 1973 in Fife, and today there are around 70 deer farms in Scotland.
Initially, deer farmers concentrated on providing breeding stock to meet the ever-increasing demand, and deer from parks and Highland estates were recruited into farming herds.
Today there are enough farmed deer to provide breeding stock for UK farms without recruiting from wild stock, and Scotland's deer farmers, instead of trying to be store calf producers, breeding stock producers and finishers all at once, have now become more specialised.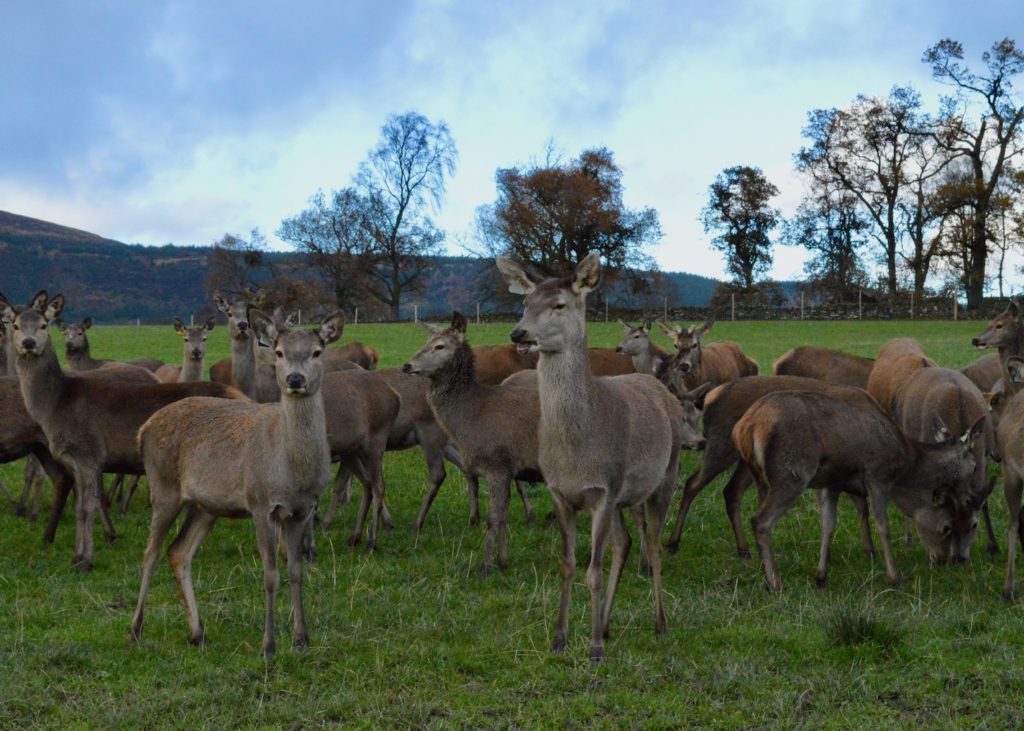 Farmed deer are raised on grass, with generally only young stock (calves) being housed during their first winter to protect them against the elements. Farmed deer are extensively grazed on grass, supplemented by hay, straw, and roots in the winter. Pasture management is very important.
The Moredun Research Institute outside Edinburgh has, over the years, made several studies on diseases, potential or otherwise, in farmed deer, although they are not disease-prone when properly managed. For this reason drug usage is usually restricted to worming.
Prime farmed venison comes from deer of less than 27 months which are slaughtered and processed under stringent regulations. The main difference between farmed deer and other livestock is that it is permissible to shoot them as they graze in the field, rather than transport them to an abattoir. The majority of Scottish farmed deer however are now processed at abattoirs in Yorkshire or in Fife.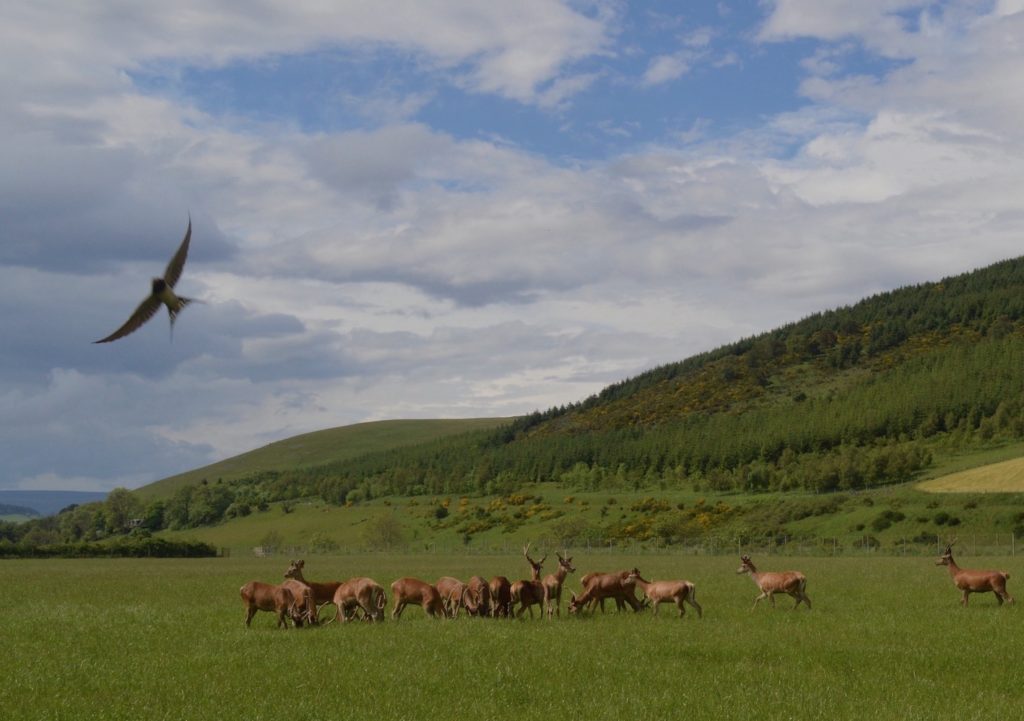 Scottish farmed venison is sold to producer groups for onward sale to major retail outlets, at farmers markets, through farms shops and specialist urban butchers, and several deer farms offer a direct mail order service.
Most major supermarket chains sell venison although not in all of their stores and some venison is sourced from other countries. Imported farmed venison has an important part to play in meeting the shortfall in UK production.
The Scottish Government has taken an active interest in Scottish farmed venison, supporting the Deer Farm Demonstration Project in 2015/16 and the production of a strategy for Scottish venison with the aim to see on-farm venison production increase from 100 to 850 tonnes by 2030.
The British Deer Farms and Parks Association
The Venison Advisory Service