The list below is in alphabetical order by town.
You can nominate your favourite Scottish venison supplier, simply send us an email and let us know who you would like to nominate – or, if you want to be listed here just do the same.
---
Dunlossit Estate
Knocklearach Farm
Ballygrant
Isle of Islay
PA45 7QL
Tel: 01496 840232
office@dunlossitestate.co.uk
www.dunlossitestate.com
'Dunlossit Estate is able to offer venison alongside its supply of Islay-reared pork, beef and lamb. After opening our new abattoir, we felt we had to offer the free-est of all free-range meat alongside our domestic livestock, which we can send anywhere in the UK'
---
Ardardan Walled Garden
Ardardan Estate
Cardross
Argyll and Bute
G82 5HD
Tel: 01389 849188
www.ardardan.co.uk
'Ardardan Estate is situated on the banks of the River Clyde between Cardross and Helensburgh. Run by the Montgomery family Ardardan is set within a Walled Garden and consists of a Farm Shop, Garden Nursery and Tearoom. We strive to showcase as much Scottish produce as possible, including Scottish Venison.'
---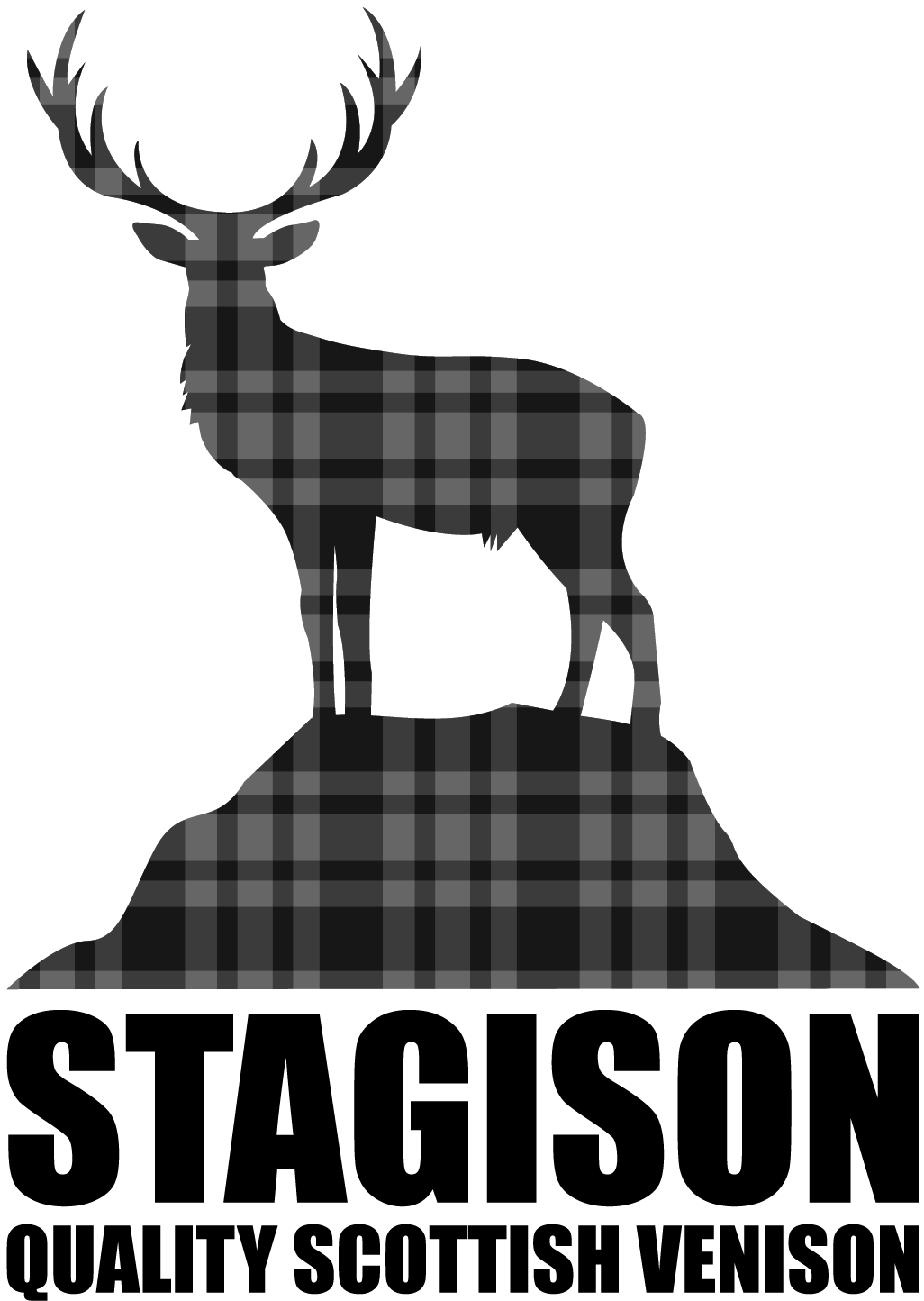 Stagison Quality Scottish Venison
Downfield Farm,
Cupar, Fife
KY15 7TG
Tel: 01337 830237
www.stagison.com
At Downfield Farm in Fife, we farm, process and supply top quality Stagison Venison. Downfield Farm is Scotland's only field to fork venison farm, handling and processing plant. Here, we believe happy stags produce the tastiest meat, and we are proud of our high standards in humane and ethical meat production. We offer a wide variety of fresh and frozen Scottish venison products, expertly prepared on site.
---
Winston Churchill Venison
Balagowan
Glen Lean
Sandbank
Dunoon
Argyll
PA23 8RD
winston@winstonchurchillvenison.com
www.winstonchurchillvenison.com
'We are a small family business trading as Winston Churchill Venison. The majority of our venison is sourced from our deerstalking business but supplemented from the trade when necessary. We focus our sales to farm shop type outlets, local hotels/restaurants and farmers markets.'
Winter newsletter from Winston Churchill Venison
---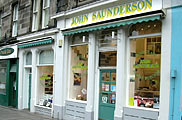 John Saunderson
High Class Family Butcher
40 Leven Street
Edinburgh
EH3 9LJ
Tel: 0131 229 8348
shop@johnsaunderson.co.uk
www.johnsaunderson.co.uk
'We stock venison from Highland Game which comes through Braehead Foods. We also make our own burgers and sausages.'
---
Ardross Farm Shop
Elie
Fife
KY9 1EU
Tel: 01333 331400
info@ardrossfarm.co.uk
www.ardrossfarm.co.uk
'Originally set up to provide a farm gate shop for our traditionally reared beef and fresh vegetables, our shop now stocks everything you need for a fantastic local meal. With a huge selection of venison, pork, ready meals, puddings, cheeses, sauces, lamb and more, there's something for everyone at Ardross.'
---
Henderson of Hamilton Ltd
Newscross Centre
Hamilton
South Lanarkshire
ML3 6AH
Tel: 01698 282548 / 284421
07834 498709
www.hendersonofhamilton.co.uk
'We purchase venison regularly from Highland Game Ltd and are SFMTA members'
---

Braehead Food Ltd
7 Moorfield Park
Kilmarnock
KA2 0FE
Tel: 01563 550008
admin@braeheadfoods.co.uk
www.braeheadfoods.co.uk
Braehead Foods is a wholesaler and game processor supplying the best chefs in the hospitality industry with the highest quality ingredients. Our customers span across the UK and Europe and range from hotels and restaurants to contract caterers.
---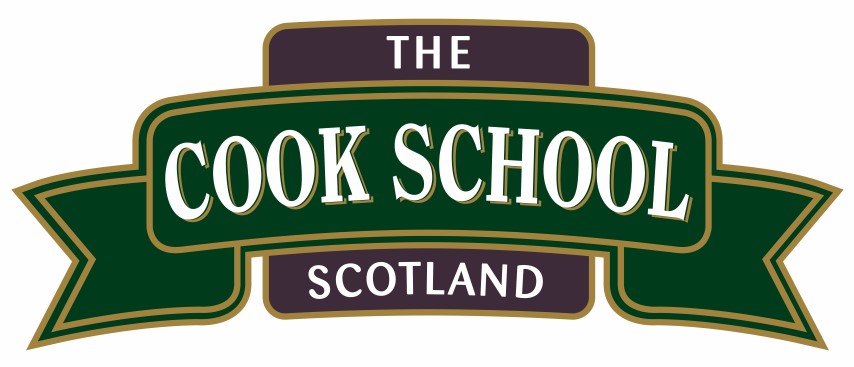 The Cook School Scotland
7 Moorfield Park
Kilmarnock
KA2 0FE
Tel: 01563 550008
info@cookschool.org
www.cookschool.org
The newly refurbished Cook School shop at The Cook School Scotland is packed with an extensive range of meat including beef, poultry and game plus cheese, dry goods, food to go, kitchenware and gift-ware.
---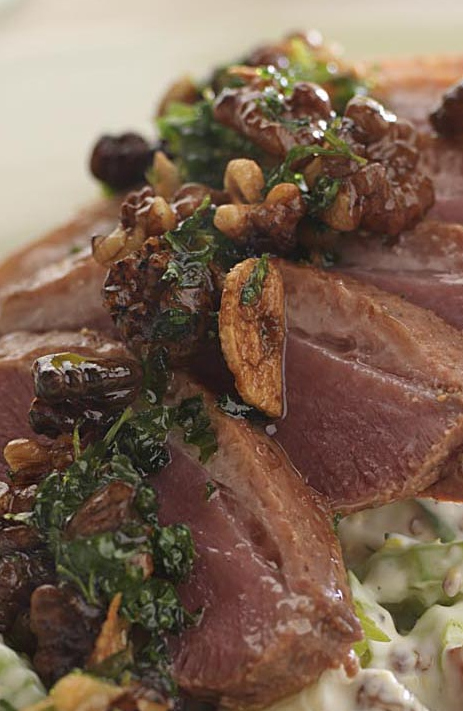 Rannoch Smokery
Kinloch Rannoch
Perthshire
PH16 5QD
Tel: 01796 472194
enquiries@rannochsmokery.co.uk
www.rannochsmokery.co.uk
'Rannoch Smokery is Scotland's dedicated meat and game smoker passionate about quality and producing the very best smoked meats. Traditional smoking methods using whisky-infused oak chips and "secret" brining recipes, give long natural shelf life to a wide and evolving range of products from cold and roast smoked Venison, smoked Duck, smoked Chicken and smoked Scottish Beef to smoked Goose and more. Rannoch Smokery have accumulated over 25 Great Taste Awards which is testament to the quality of their produce.'
---
Hunters of Kinross
104 High Street
Kinross
KY13 8AJ
Tel: 01577 862419
www.huntersofkinross.co.uk
2012 gold speciality award winning producers of Scottish venison redcurrant and rosemary sausage and burgers, and the 2013 Diamond Award in the Scottish Craft Butcher Awards for Scottish Wild Venison Stir Fry.
---
Inverlochlarig
Balquhidder
Lochearnhead
Perthshire
FK19 8PH
Tel: 01877 384232
malcolm@inverlochlarig.com
www.inverlochlarig.com
'Registered game dealer. All cuts of wild venison supplied retail, wholesale, to the catering trade and mail order. For further details please telephone or visit our website.
---
Loch Fyne Oysters Ltd
Farm Shop
Tel: 01499 600483
www.lochfyne.com
Hand selected fresh local produce, friendly staff and tempting treats in one unique location. One hour from Glasgow on the A83 next to the world famous Loch Fyne Oyster Bar. Open every day from 9.00am.
---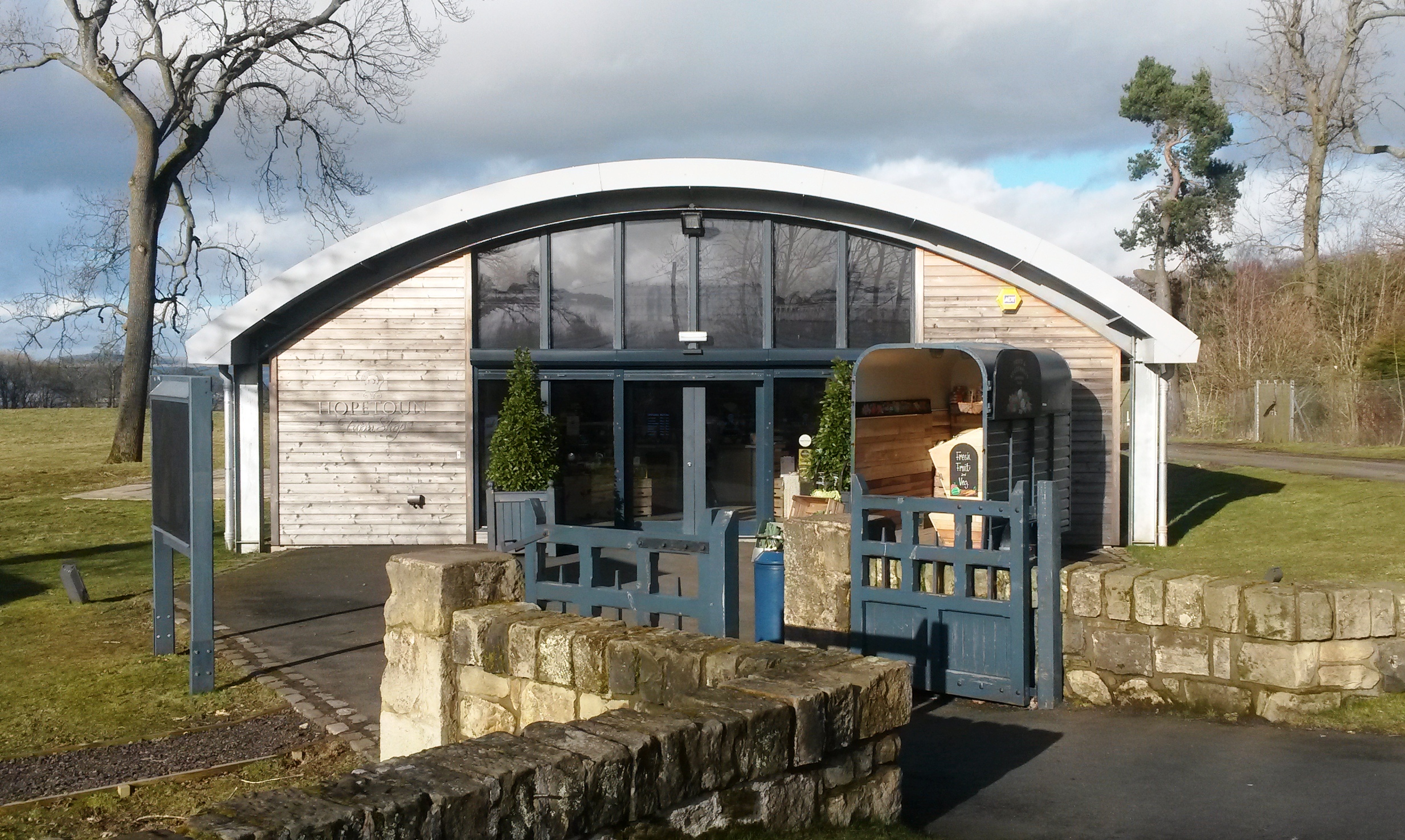 Hopetoun Farm Shop
Newton,
Broxburn
EH52 6QZ
Tel: 01506 830716
farmshop@hopetoun.co.uk
hopetoun.co.uk/farm-shop/
With a focus on sustainability and provenance, Hopetoun Farm Shop aims to support shoppers in making informed food choices and the importance of buying locally. The large butchery department includes a well stocked selection of fresh game which is all sustainably sourced from the surrounding woodland on the Hopetoun Estate. Fresh venison is sold almost all year round in a variety of cuts plus the butcher's own recipe venison burgers and sausages. In 2015 Hopetoun venison was a finalist in the Scottish Food and Drink Excellence Awards and has also be awarded 2 stars from Great Taste Awards. The in-house butcher offers expert advice on preparing and cooking beef, game including venison, poultry and lamb sourced directly from the Hopetoun Estate. Hopetoun Farm Shop has been awarded five star status from VisitScotland.
---
Macdonald Bros Ltd
6/8 Bonnethill Road
Pitlochry
Perthshire
PH16 5BS
Tel: 01796 472047 Fax: 01796 472267
rory-macdonalds@msn.com
www.macdonald-bros.co.uk
Traditional, third generation family butchers established in 1928 and been in Pitlochry for 50 years, serving Aberdeen-Angus beef, Perthshire lamb, Scottish pork, award-winning steak pies, venison haunch & steaks and diced venison for stewing, venison fillet and saddle, homemade venison pies. Retail, wholesale to catering establishments and mail order next day delivery across the UK.