The list below is in alphabetical order by town.
You can nominate your favourite restaurant or hotel serving Scottish venison, simply send us an email and let us know who you would like to nominate.
To avoid disappointment we advise telephoning the restaurant in advance to check that Scottish venison is on the menu.
---
The Galley of Lorne Inn
Ardfern
by Lochgilphead
Argyll
PA31 8QN
Tel: 01852 500 284
enquiries@galleyoflorne.co.uk
www.galleyoflorne.co.uk
'The Galley of Lorne Inn is a 17th Century Drover's Inn and country retreat situated in the picturesque village of Ardfern which nestles among the hills beside Loch Craignish. The hotel offers outstanding restaurant dining with an emphasis on locally produced food and directly overlooks the loch side with breathtaking views towards the sea.'
---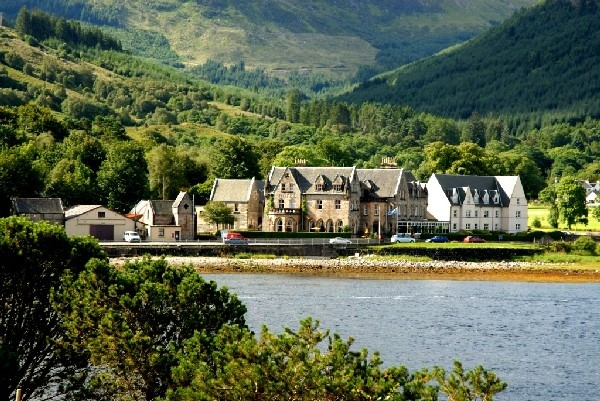 The Ballachulish Hotel
Ballachulish
Argyll
PH49 4JY
Tel: 0844 855 9133
Fax: 01855 811629
reservations.ballachulish@foliohotels.com
https://www.ballachulishhotel.com
'On the shores of Loch Linnhe and Loch Leven and at the foot of the dramatic Glencoe, The Ballachulish Hotel provides a warm welcome all year round. The baronial splendour of its architecture and interior make it the perfect place for romantic breaks, stylish business events and exciting family holidays. Here you can also sample the culinary delights of our Bulas Bar and Bistro, renowned as one of the best restaurants in the region.'
---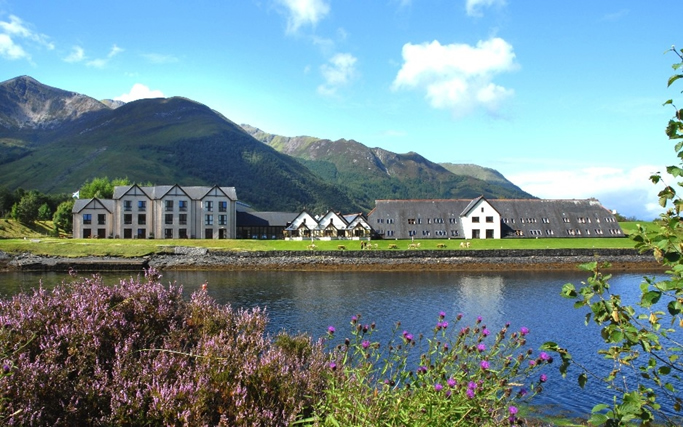 The Isles of Glencoe Hotel & Leisure Centre
Ballachulish
Argyll
PH49 4HL
Tel: 0844 855 9134
Fax: 01855 811 770
reservations.glencoe@foliohotels.com
www.islesofglencoe.com
'Almost afloat, the Isles of Glencoe Hotel and Leisure Centre nestles on the side of a peninsula reaching into Loch Leven. This friendly, modern 3 star hotel offers everything you dream of on holiday; spacious bedrooms with loch and mountain-views and a relaxed, convivial ambience. The Isles is the perfect base for a special holiday or break in this beautiful part of the Highlands of Scotland. There is so much to see and do – stunning day tours by car, boat trips, castles, distilleries, easy walks, challenging climbs and more. The area around Glencoe and Fort William offers clean air, breath-taking scenery and a wealth of interest. As our guest you will also enjoy complimentary use of our Leisure Centre with Pool, Hydro Seat, Bio-Sauna & Exercise Room.'
---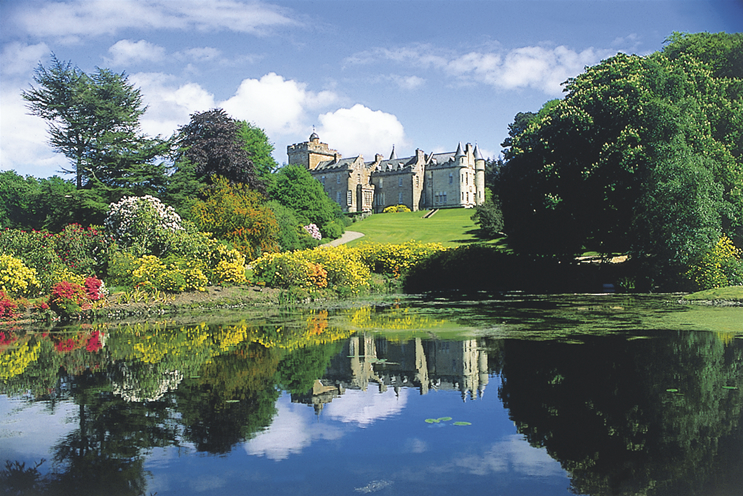 Glenapp Castle
Ballantrae
Ayrshire
KA26 0NZ
Tel: +44 (0)1465 831212
Fax: +44 (0)1465 831000
info@glenappcastle.com
www.glenappcastle.com
'Imagine a fairytale castle, hidden in 36 acres of glorious garden and woodland on the rugged and beautiful Ayrshire coast. Spectacular views across the Irish Sea to the island of Arran and the massive granite rock of Ailsa Craig. Imagine exquisite rooms, outstanding cuisine, fine wines and exceptional service ~ a world apart.'
See a recipe from Chef Adam Stokes
---
The Winnock Hotel
The Square
Drymen
Loch Lomond
G63 0BL
Tel: 01360 660245
info@winnockhotel.com
www.winnockhotel.com
'Picture yourself soaking up the atmosphere of this 18th century Inn near Loch Lomond, sitting beside the roaring log fire whilst planning your day's exploration of the surrounding beautiful countryside with many castles, gardens and city attractions within easy reach. Guests take time to savour the fine food, wines, ales & whiskies on offer from our Merlin Restaurant and Ptarmigan bar. The Merlin Restaurant offers a romantic setting for dinner by candlelight, presenting the finest local produce, lovingly prepared for you to savour.'
---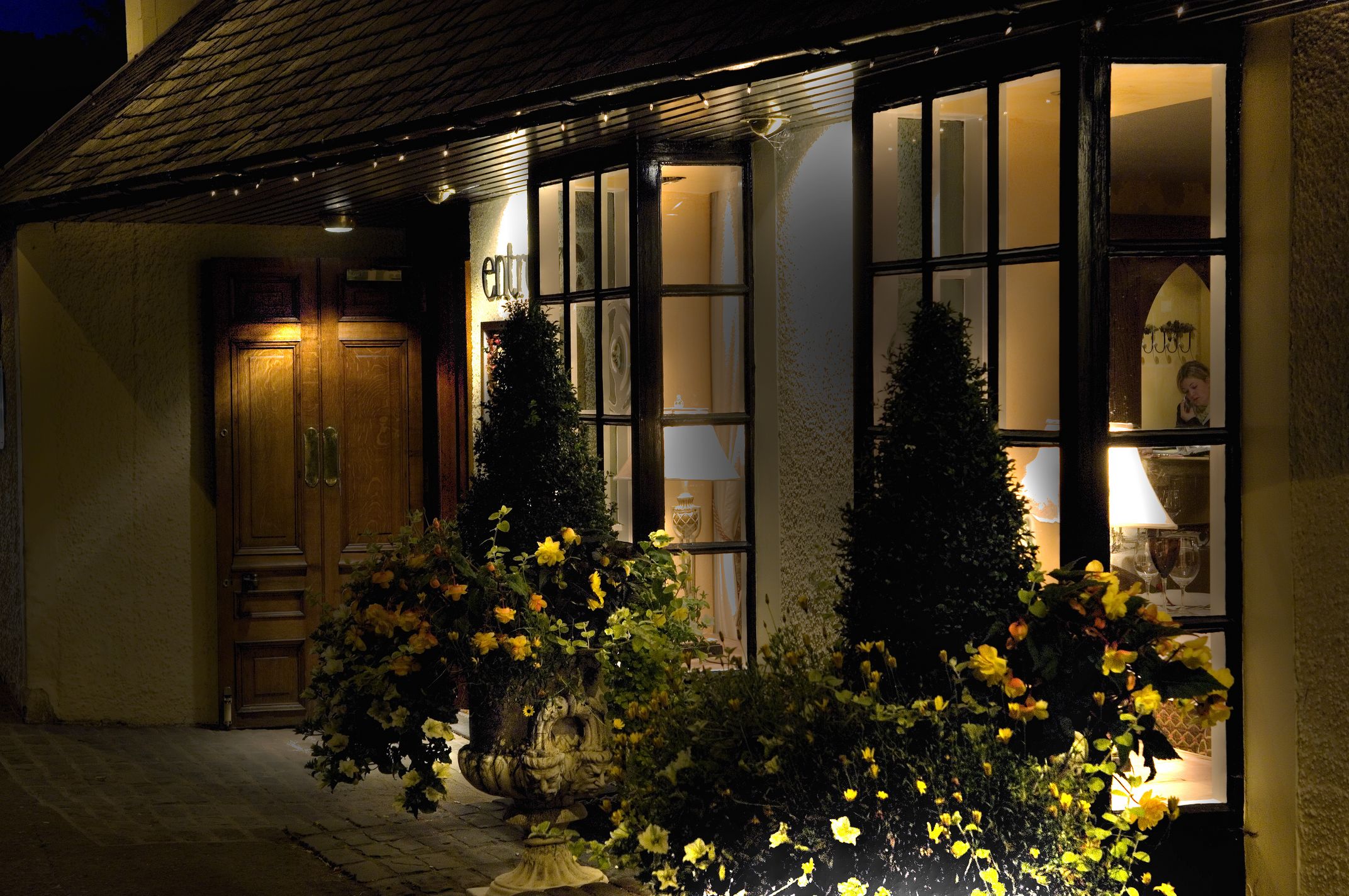 The Horseshoe Inn
Eddleston
EH45 8QP
Tel: 01721 730225
reservations@horseshoeinn.co.uk
www.horseshoeinn.co.uk
The Horseshoe Inn has an award-winning fine dining restaurant, a bar and bistro as well as eight individually decorated bedrooms. Head chef, Patrick Bardoulet, specialises in cooking Scottish food with a French twist and takes advantage of the fantastic Scottish produce available. Last year, the Horseshoe Inn was awarded the prestigious Gold Award for outstanding service and cuisine.
See a recipe from Chef Patrick Bardoulet
---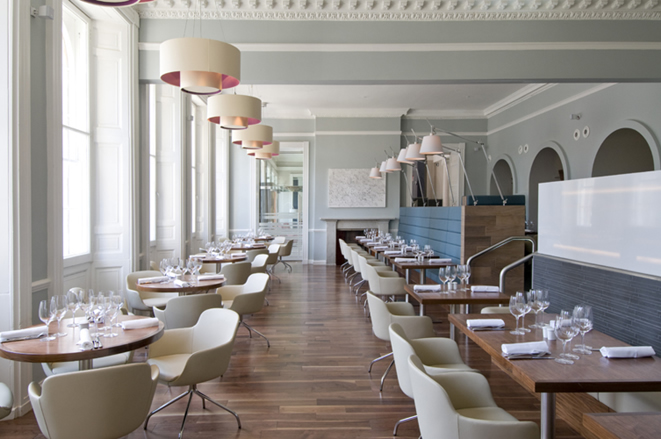 Elliot's Bar and Restaurant
Apex Waterloo Place Hotel
23-27 Waterloo Place
Edinburgh
EH1 3BH
Tel: 0845 365 0002
elliots@apexhotels.co.uk
www.apexhotels.co.uk/hotels/edinburgh-waterloo-place/restaurant/
'Elliot's has a great sense of style with an ornate corniced ceiling, original fireplaces and expansive Georgian windows. Offering Modern Scottish menus (often featuring venison dishes), and using locally sourced seasonal ingredients wherever possible. An extensive wine list along with superb service makes Elliot's an ideal venue for every occasion.'
---
The Kitchin
78 Commercial Quay
Leith
Edinburgh
EH6 6LX
Tel: 0131 555 1755
Fax: 0131 553 0608
info@thekitchin.com
www.thekitchin.com
'The Restaurant opened in 2006 by husband and wife team Tom & Michaela Kitchin on Edinburgh's stylish waterfront. Dining at The Kitchin is relaxed but welcoming with the food in focus. The passion of Tom and Michaela and their entire team shine through in what they deliver; quality and consistency.'
See a recipe from Chef Tom Kitchin
---
The Plumed Horse
50-54 Henderson Street
Leith
Edinburgh
EH6 6DE
Tel: 0131 554 5556
Mob: 07736 807333
www.plumedhorse.co.uk
'The Plumed Horse is a small intimate restaurant, tucked away in Henderson Street, close to the fashionable Shore in Leith. It boasts a Michelin Star and 3 AA Rosettes – with more awards later in the year as yet undisclosed! Quality produce from around Scotland and some from further afield is treated simply, yet with intelligence and flair. Service is correct, friendly and unobtrusive.'
See a recipe from Chef Tony Borthwick
---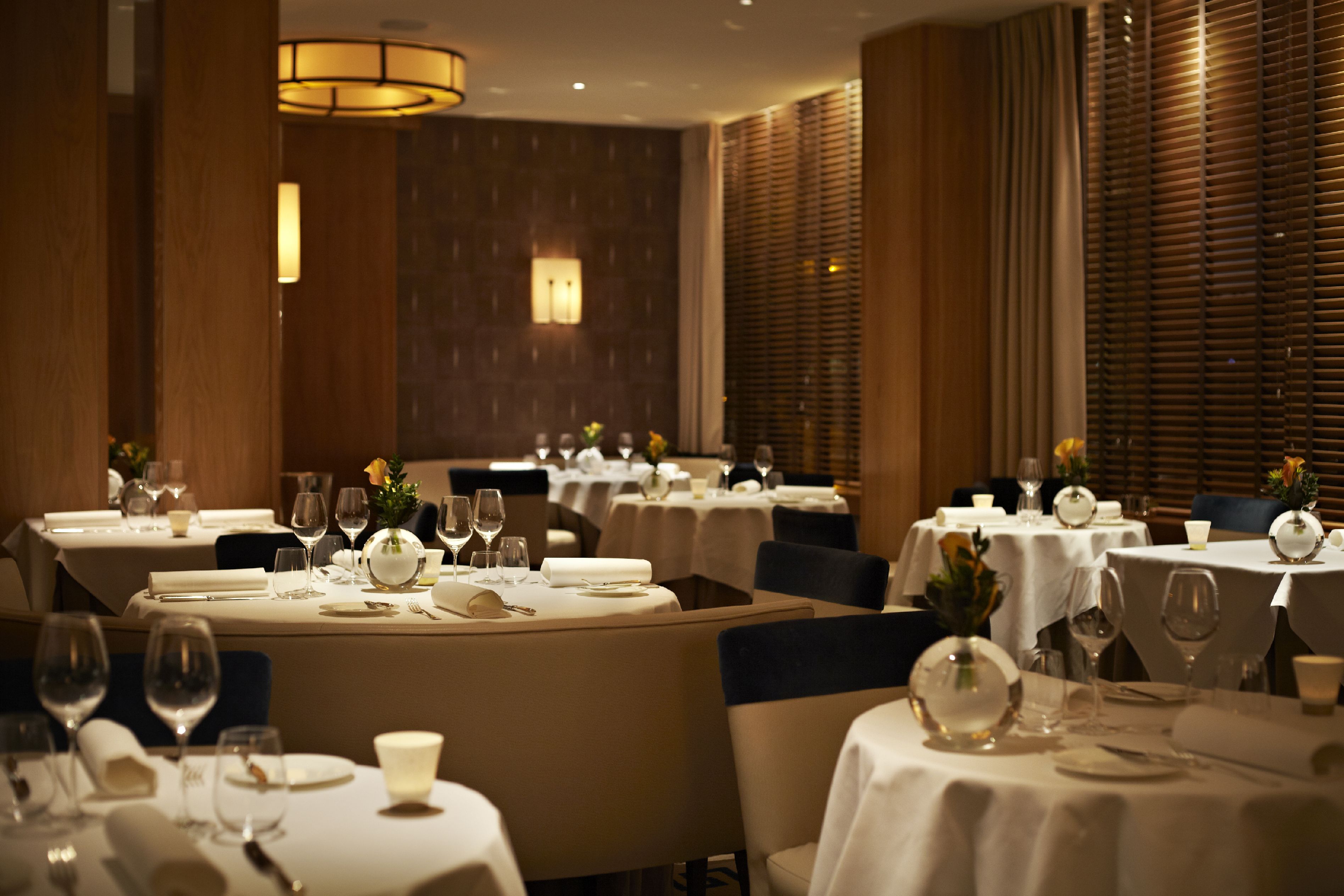 Restaurant Martin Wishart
54 The Shore
Leith
Edinburgh
EH6 6RA
Tel: 0131 553 3557
info@martin-wishart.co.uk
www.martin-wishart.co.uk
"Martin Wishart opened his eponymous restaurant in Edinburgh's historic Port of Leith with his wife Cecile in February 1999. The doors that opened with just four staff now play host to a kitchen, front-of-house and management team of over twenty five.
Martin directs this team with one member of staff for every two guests, and holds true to the original mission to bring the very best traditional and modern French cuisine to Edinburgh, using the finest and freshest local ingredients. Martin gave Edinburgh its first Michelin Star in 2001 and this has been confirmed every year since. A sample of one of his venison recipes includes: loin of borders roe deer with braised gem lettuce, goat's cheese gnocci and sauce grand veneur."
---
An Lochan Restaurant
340 Crow Road
Glasgow
G11 7HT
Tel: 0141 338 6606
www.anlochan.co.uk
info@anlochan.co.uk
'Owned by the Mckie family since 1997. An Lochan is passionate about local seasonal food, hospitality, quality and service. Wonderful locations in Coastal Argyll, central Perthshire and Glasgow's west end. Venison stalked by Winston Churchill of Dunoon.'
---
The Sisters Jordanhill
1a Ashwood Gardens
Jordanhill
Glasgow
G13 1NU
Tel: 0141 434 1179
Also at:
The Sisters Kelvingrove
36 Kelvingrove Street
Glasgow
G3 7RZ
Tel: 0141 564 1157
info@thesisters.co.uk
www.thesisters.co.uk
See a recipe from Chef Jacqueline O'Donnell
---
An Lochan Country Inn
Tormaukin
Glendevon
Perthshire
FK14 7JY
Tel: 0170 811 239
www.anlochan.co.uk
info@anlochan.co.uk
'Owned by the Mckie family since 1997. An Lochan is passionate about local seasonal food, hospitality, quality and service. Wonderful locations in Coastal Argyll, central Perthshire and Glasgow's west end. Venison stalked by Winston Churchill of Dunoon.'
---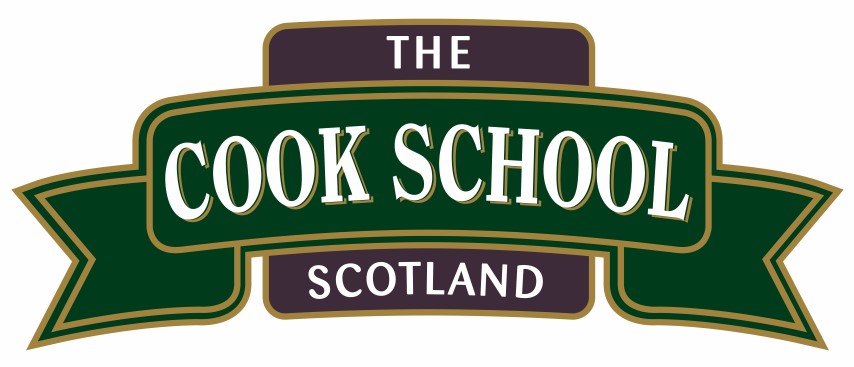 The Cook School Scotland
7 Moorfield Park
Kilmarnock
KA2 0FE
01563 550008
info@cookschool.org
www.cookschool.org
The Cook School Scotland host a vast range of cookery classes, one of which is a Game Day which features Roasted Scottish Venison with Potato, Apple and Red Onion Gratin with a Peppercorn and Brandy Sauce. Scotland is home to some of the worlds best game so our chefs have created a selection of wonderful recipes that utilise this abundant larder of wild game. Our chefs will demonstrate how to prepare and cook the meat along with the perfect accompaniments.
---
Monachyle Mhor Hotel
Balquhidder
Lochearnhead
Perthshire
FK19 8PQ
Tel: 01877 384622
info@mhor.net
www.mhor.net
'Four-miles down a single-track lane that winds along the wooded banks of Loch Voil you'll find Monachyle Mhor, a luxury hotel in Perthshire, Scotland. A vibrant splash of pink against the surrounding mountains, this 18th-century farmhouse and steadings is now a cosy boutique hotel and restaurant with fourteen individually designed rooms. A relaxed, family-run hotel, award-winning chef, Tom Lewis, cooks food fresh from the estate while his artist sister, Melanie Lewis's contemporary paintings hang on the walls next to traditional oils and prints.'
See a recipe from Chef Tom Lewis
---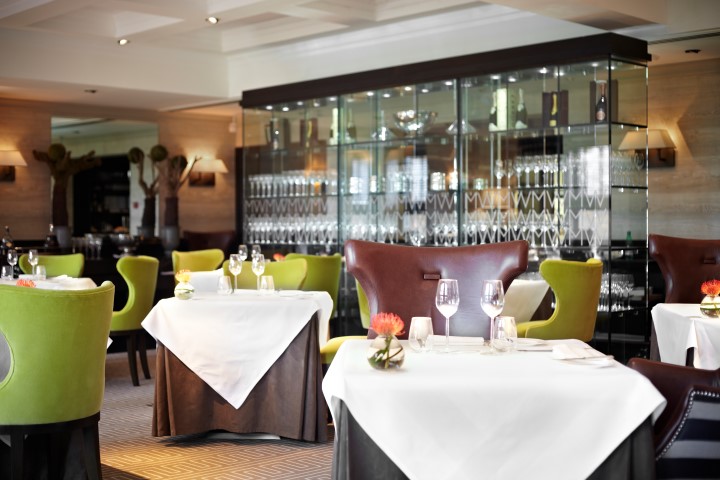 Martin Wishart at Loch Lomond
Cameron House
Loch Lomond
Glasgow G83 8QZ
Tel: +44 (0) 1389 722504
Email: info@mwlochlomond.co.uk
www.mwlochlomond.co.uk
"Martin Wishart has created a fine dining restaurant in Cameron House Hotel on Loch Lomond side, awarded a Michelin Star in October 2011. As you relax in the most elegant of settings of this Michelin Star Restaurant, Head Chef Graeme Cheevers works away in his kitchen come laboratory creating new ideas and signature dishes. But there'll be no experimentation tonight. Just fine dining with a taste comparable to its legendary setting.
Described by Homes and Interiors Scotland as 'grand and theatrical'. When dining becomes an art you need the preparation and time. Time ironically spent very well by a young Mr. Wishart who earned his culinary stripes as a junior chef at Cameron House, many moons and many many sittings ago".
---
Deans @ Let's Eat Restaurant
77-79 Kinnoull Street
Perth
Perthshire
PH1 5EZ
Tel: 01738 643377
www.letseatperth.co.uk
'Our menu includes the best that Scotland has to offer, from fresh vegetables to Prime Scotch Beef. Fresh Fish and Seafood, delivered daily, provides our Customers with the exquisite taste of the country's coast. Seasonally available dishes, including Lamb and Venison are prepared with all the attention and care needed to achieve supreme texture and taste. The restaurant seats 65 guests, with a welcoming sofa area to enjoy a Cocktail or Aperitif, followed by a meal cooked fresh to order in the relaxed and comfortable restaurant. Our aim is to provide the best, and do all that we can to accomplish our Customers requirements.'
See a recipe from Chef Willie Deans
---
Opus One
22-30 County Place
Perth
PH2 8EE
01738 623355
https://www.newcountyhotel.com/opus-one-restaurant/
enquiries@newcountyhotel.com
Opus One is furnished in a contemporary style, comfortable and elegant, with friendly yet polished service. Our Head Chef is meticulous, in his culinary skill, using only the best fresh local and seasonal produce, artfully presented, innovative and memorable.
---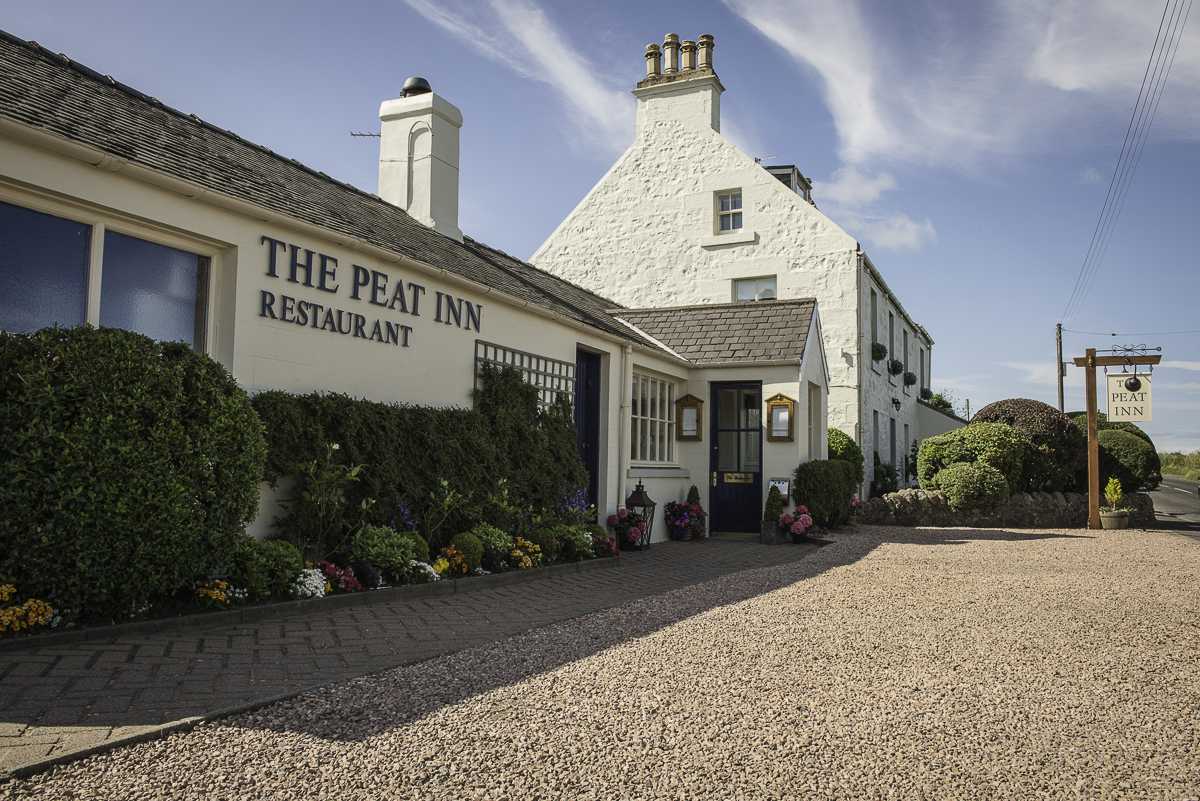 The Peat Inn
Near St Andrews
Fife
Scotland
KY15 5LH
Tel: +44 (0)1334 840206
Fax: +44 (0)1334 840530
stay@thepeatinn.co.uk
www.thepeatinn.co.uk
'A warm welcome awaits you at The Peat Inn. This beautiful 5 star Scottish restaurant with rooms near St Andrews is looked after by husband and wife team Geoffrey and Katherine Smeddle. Geoffrey was formerly head chef at Etain, Sir Terence Conran's first destination restaurant outside London. Now as chef proprietor he and his team in the kitchen focus on delivering modern cooking based on the finest local and seasonal ingredients. This simple approach is complemented by the exciting wine list of over 400 bins. As a result The Peat Inn is consistently one of the best restaurants in Scotland, renowned for the use of fresh Scottish produce for over 30 years.'
See a recipe from Chef Geoffrey Smeddle
---
An Lochan Hotel
Shore Road
Tighnabruaich
Argyll
PA21 2BE
Tel: 01700 811239
www.anlochan.co.uk
info@anlochan.co.uk
'Owned by the Mckie family since 1997. An Lochan is passionate about local seasonal food, hospitality, quality and service. Wonderful locations in Coastal Argyll, central Perthshire and Glasgow's west end. Venison stalked by Winston Churchill of Dunoon.'