The list below is in alphabetical order by company name. Listing is free – contact mail@scottish-venison.info
Note: this matrix shows the legal and other requirements that must be followed for the sale of venison to the public in Scotland through any channel of trade. For sale in other parts of the UK check with your Local Authority.
---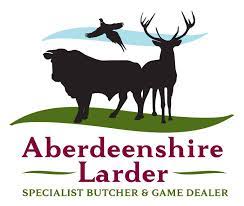 Aberdeenshire Larder
Unit 3
Broomiesburn Road
Ellon
AB41 9RD
Email:sales@aberdeenshirelarder.co.uk
Sales office: 01358 727850
Aberdeenshire Larder has 50 years of producing high quality venison which still to this day is classed as one of the healthiest meats. Stocking only wild venison we take in both red and roe deer, butchering them ourselves to create various cuts of meats such as haunch steaks, burgers, mince, stir fry strips, tenderloins and much more.
---
Alternative Meats Ltd
The Butchery
Combermere
Whitchurch
Shropshire
SY13 4AL
Tel: 01948 871200
info@alternativemeats.co.uk
www.alternativemeats.co.uk
'The Alternative Meats Company have been established since 2001 in the UK and are Rick Stein's Super Food Heroes, primarily because of the quality of the venison and game that they supply to their customers, both online and direct to restaurants and hotels all over Great Britain.'
---
Ardgay Game
Southside Estate
Bonar Bridge
Sutherland
IV24 3AQ
Tel: 01863 766 162
enquiries@ardgaygame.co.uk
www.ardgaygame.co.uk
The only game processor in Scotland with Scottish Quality Wild Venison approval and SALSA accreditation.
---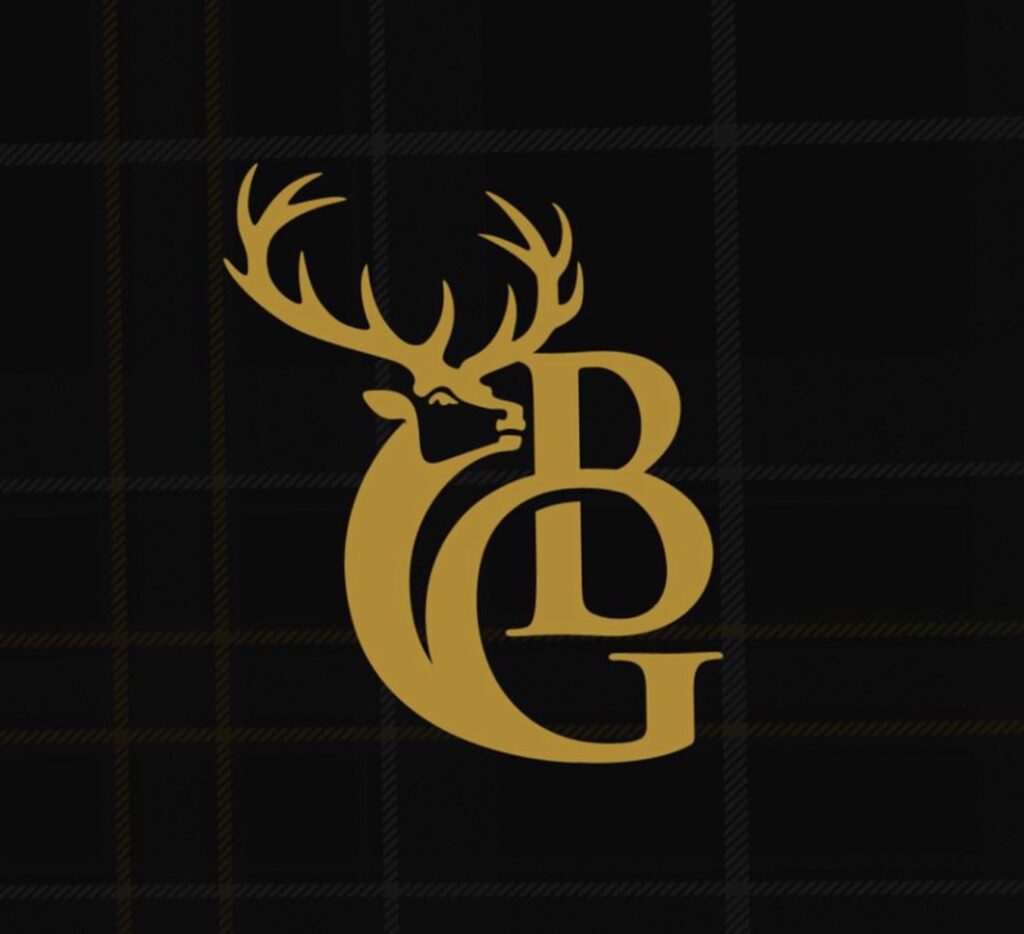 Balmoral Game
8 Heathland Park
Kinellar
Aberdeenshire
AB21 0SG
Tel: 07810 810083
ian@balmoralgame.com
www.facebook.com/BalmoralGame
Balmoral Game is a family run business located in Aberdeenshire, Scotland, supplying venison to the food and drink industry. All of our game is sourced from Royal Deeside and the surrounding Highlands. We work in partnership with local farmers, gamekeepers and butchers ensuring only the best comes to your plate.
---
The Blackface Meat Company
Weatherall Foods Limited
Crochmore House
Irongray
Dumfries
DG2 9SF
Tel: 01387 730326
info@blackface.co.uk
www.blackface.co.uk
'The Blackface Meat Company sells fresh, seasonal, wild Scottish venison by mail order to homes across the UK. We are game dealers and bring in game of all sorts to our base in the South of Scotland. All the game is checked and processed to the highest EC standards. Our roe box, venison steak box and venison larder box are all popular.'
---

Burnside Farm Foods
Kelso,
Roxburghshire,
Scottish Borders,
TD5 8NR
Tel: 01573229890
www.burnsidefarmfoods.co.uk
info@burnsidegame.com
Instagram: @burnsidefarmfoods1
Twitter: @johnny_burnside
We specialise in supplying wild roe deer and small wild game birds to Michelin star chefs, from our on farm EEC approved plant, throughout the UK. Our roe deer has featured on the Great British Menu and we export abroad, We have a stall at Kelso Farmers Market. Our wild products are available online, and perfect for simple suppers and home cooking, healthy, high in protein, and fully traceable.
Campbells Prime Meat Ltd
The Heatherfield
Lathallan
By Linlithgow
EH49 6LQ
Tel: 0131 526 4444
www.campbellsmeat.com
info@campbellsmeat.com
Campbells is a Scottish family run butcher with over 100 years of experience. It is renowned for supplying a wide range of fresh meat, game (including Scottish Venison), fish and delicatessen products daily to Scotland's top hotels and Michelin-starred restaurants. It offers the same quality to household customers through its website www.campbellsmeat.com, including steak, smoked fish, pork ribs and chicken breasts, so you can enjoy Michelin-star quality food at home.
---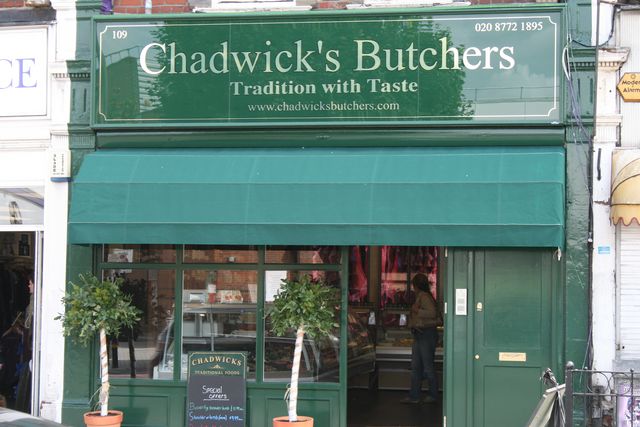 Chadwick's Butchers
109 Balham High Road
Balham
London
SW12 9AP
Tel: 0208 772 1895
sales@chadwicksbutchers.com
www.chadwicksbutchers.com
---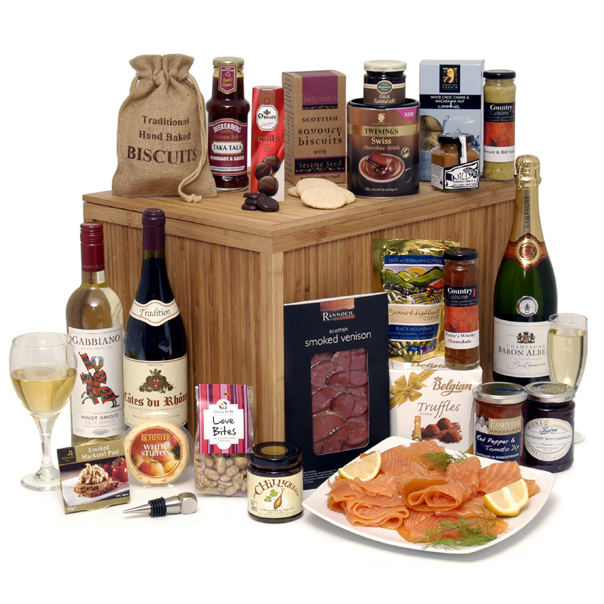 Clearwater Hampers
Ludbridge Mill
East Hendred
Oxfordshire
OX12 8LN
Tel: 1235 833732
www.hampers.com

Clearwater Hampers, the 30 year old established food and wine gift company, has included the Rannoch smoked venison in hampers from 1985. Ian Longworth of Clearwater, which sells private and corporate gifts throughout the year, around the world, says "The delicious Rannoch Smoked Venison is a perfect gourmet item to include in our range and has proved to be a regularly selected item in our 'Create your own Hamper' feature on www.hampers.com".
---
Dales Traditional Butchers Ltd
2 Market Street
Kirkby Lonsdale
LA6 2AU
Tel: 015242 71278
shop@dalesbutchers.co.uk
dalesbutchers.co.uk
'Dales Traditional Butchers Ltd are RBST accredited butchers. We have a shop based in the heart of the Lune Valley. Some of our venison is local from Underley Estate and occasionally we do stock Scottish venison from the Balmoral Estate. We also sell online.'
---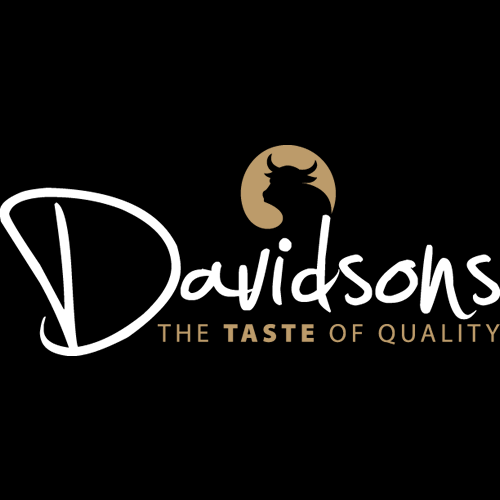 Davidsons Inverurie Ltd
Unit 1, Burn Lane
Inverurie
Aberdeenshire
AB51 4UZ
shop@johndavidsons.com
www.johndavidsons.com
Winners of the UK Butchers Shop of the Year 2011/12 and currently the only Q-Guild Butcher in Aberdeenshire, we stock both Red and Roe Deer. Sourced from Game Keepers, Estates and Farms throughout Scotland, we then expertly butcher each piece ready to buy either instore or via our mail order website.
---
Donald Russell Ltd
Harlaw Road
Inverurie
Aberdeenshire
AB51 4FR
Tel: 01467 629666
www.donaldrussell.com
'Based in Aberdeenshire, Royal Warrant holding butcher Donald Russell supplies both varieties of Scottish venison and each has much to offer the discerning palate. Red deer has a stronger and more robust flavour while the milder roe deer is a good introduction to this versatile meat.'
---
Dundonnell Smoked Salmon
Greenacres
5 Knockfarrel
Dingwall
IV15 9TQ
Tel: 01349 866500
www.dundonnellsmokedsalmon.co.uk
'Dundonnell Smoked Salmon is a family run business in Ross-Shire, supplying value added venison and game products (no fur, no feathers, no fuss) alongside the finest Scottish Oak Smoked Salmon, Smoked Trout, Wild smoked salmon, Kippers (fat and finger-sucking good), Hot Smoked Mackerel. Fresh Salmon, whole, filleted and or portioned. Scallops and Langoustines available subject to safe harvest. Also superb Scottish Beef.'
---
Dunlossit Estate
Knocklearach Farm
Ballygrant
Isle of Islay
PA45 7QL
Tel: 01496 840232
office@dunlossitestate.co.uk
www.dunlossit.com
'Dunlossit Estate is able to offer venison alongside its supply of Islay-reared pork, beef and lamb. After opening our new abattoir, we felt we had to offer the free-est of all free-range meat alongside our domestic livestock, which we can send anywhere in the UK'
---

EPRONTO Venison Ragu
Made with carefully prepared and cured Scottish Venison, this ragú has a decisive, almost strong taste.
Full of flavour and character, our venison ragu is perfect with pappardelle or tagliatelle pasta.
In Italy, Venison Ragu is called "Ragu di Cervo" and it's considered a delicacy as the preparation of the meat takes multiple days. Sizes available, 250g and 500g. Customers can buy directly from the website: www.epronto.co.uk
Trade customers can buy Epronto Venison Ragu through Cress & Co here.
---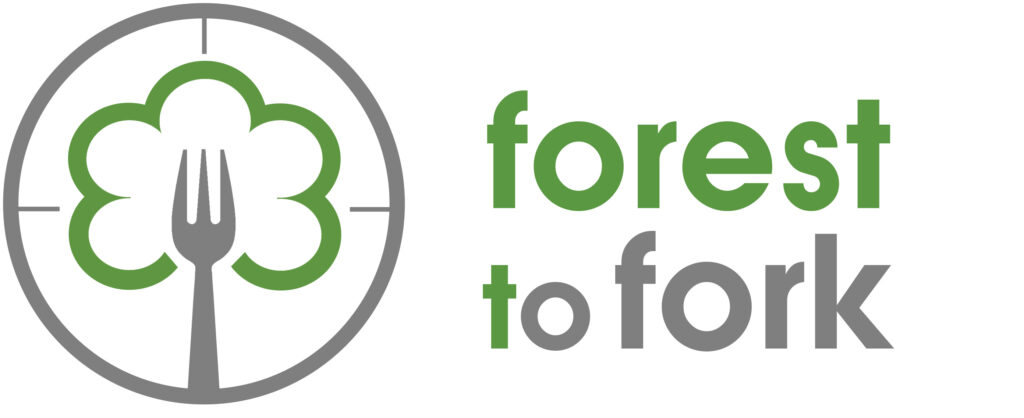 Forest to Fork
Crask Farmhouse
Culbokie
Dingwall
Ross-shire IV7 8JS
Tel: 07810 827230
E: nick@foresttofork.co.uk
www.foresttofork.co.uk
Forest to Fork is a small family run business based on the Black Isle in the Highlands of Scotland. We provide a deer management service and run a small larder for processing our venison. We are therefore able to ensure total traceability. Every pack of venison butchered and sold by Forest to Fork can be traced back to within a few feet of its source.
Sustainability is at the centre of our business model; managing deer populations to improve habitats and provide a healthy source of local wild meat for our customers.
We strive to maintain the highest standards. Forest to Fork is proud to be the only certified member of the Scottish Quality Wild Venison assurance scheme operating as a producer and as a processor. This demonstrates our commitment to animal welfare, stalker competency, carcase handling and hygiene standards.
---
George Payne Butchers Ltd
27 Princes Rd
Brunton Park
Gosforth
Newcastle Upon Tyne
NE3 5TT
Tel: 0191 236 2992
www.georgepaynebutchers.co.uk/shop
'We are Q Guild butchers, we stock Scottish venison purchased as whole bodies from Balmoral and Speyside estates from Scotch Premier Meats. Broken down by ourselves to retail steaks, joints, sausage, etc.'
---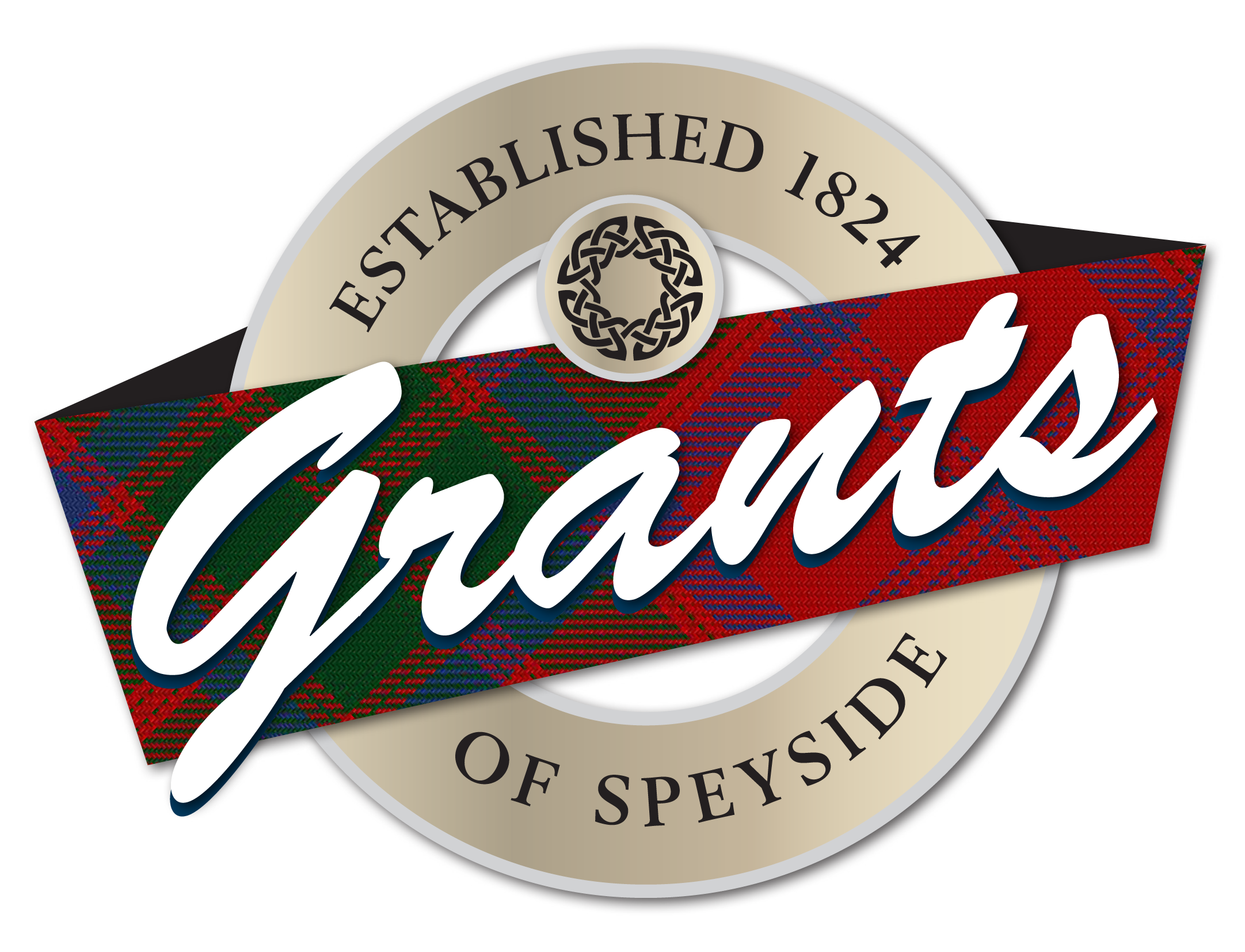 Grants of Speyside
Unit 6
Strathspey Industrial Estate
Grantown-on-Spey
Highlands
PH26 3NB
Tel: 01479 873 900
info@grantsofspeyside.co.uk
www.grantsofspeyside.co.uk

Grants of Speyside are suppliers of top quality meats to hotels and restaurants throughout the UK. Whilst the company are most widely known as creators of traditional Scottish haggis and black pudding since 1824, meat has always been a core part of the business. Mail order customers can buy a full range of pork, beef, lamb, poultry and venison on the company website and the factory shop in Grantown-on-Spey. All venison is sourced from within the Cairngorms National Park and is of the highest quality available.
---
Great Glen Charcuterie
The Old Butcher Shop
Roy Bridge
PH31 4AE
Tel: 01397 712121
info@greatglencharcuterie.com
www.greatglencharcuterie.com
Great Glen Charcuterie is based in the rugged Highlands of Scotland. They use sustainably sourced local wild venison from the surrounding area. The deer roam freely in the Scottish hills and feed on heather, wild plants and grass making venison a delicious healthy meat. It is low in fat, high in iron and a very sustainable meat source.
The Great Glen Charcuterie range consists of venison salamis, venison chorizos, venison pepperonis, venison bresaola and smoked venison. Most of the products are made with pure wild venison making them a great alternative for customers who don't eat pork.
---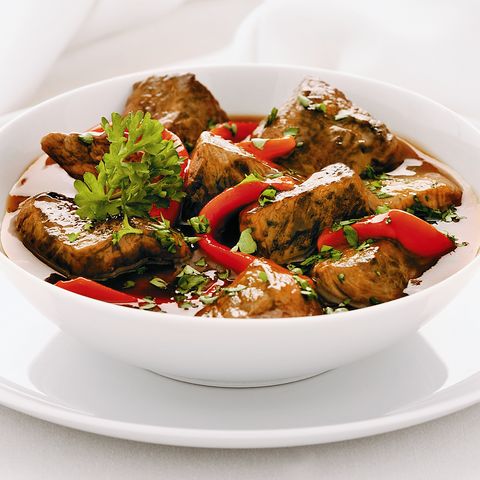 Highland Game Ltd
Baird Avenue
Dundee
DD2 3TN
Tel: 01382 827 088
ew@highlandgame.com
www.highlandgame.com
Multi Award winning Highland Game provides the finest, pure and natural quality venison from Hill to Plate.
Try our venison today and let our cook book namely "Venison" inspire you with a fresh approach to cooking wild venison. Inside, you will find simple, modern, healthy recipes for everyday family meals to richer dinner party dishes, and easy fail-safe instructions for cooking our cuts.
Our Venison ticks all the boxes – being virtually fat-free, nutritious, naturally organic, additive free, easy to cook, full of flavour and wonderfully tender. That all adds up to a really value-packed prime product originating from a truly sustainable environment – The Scottish Highlands.
---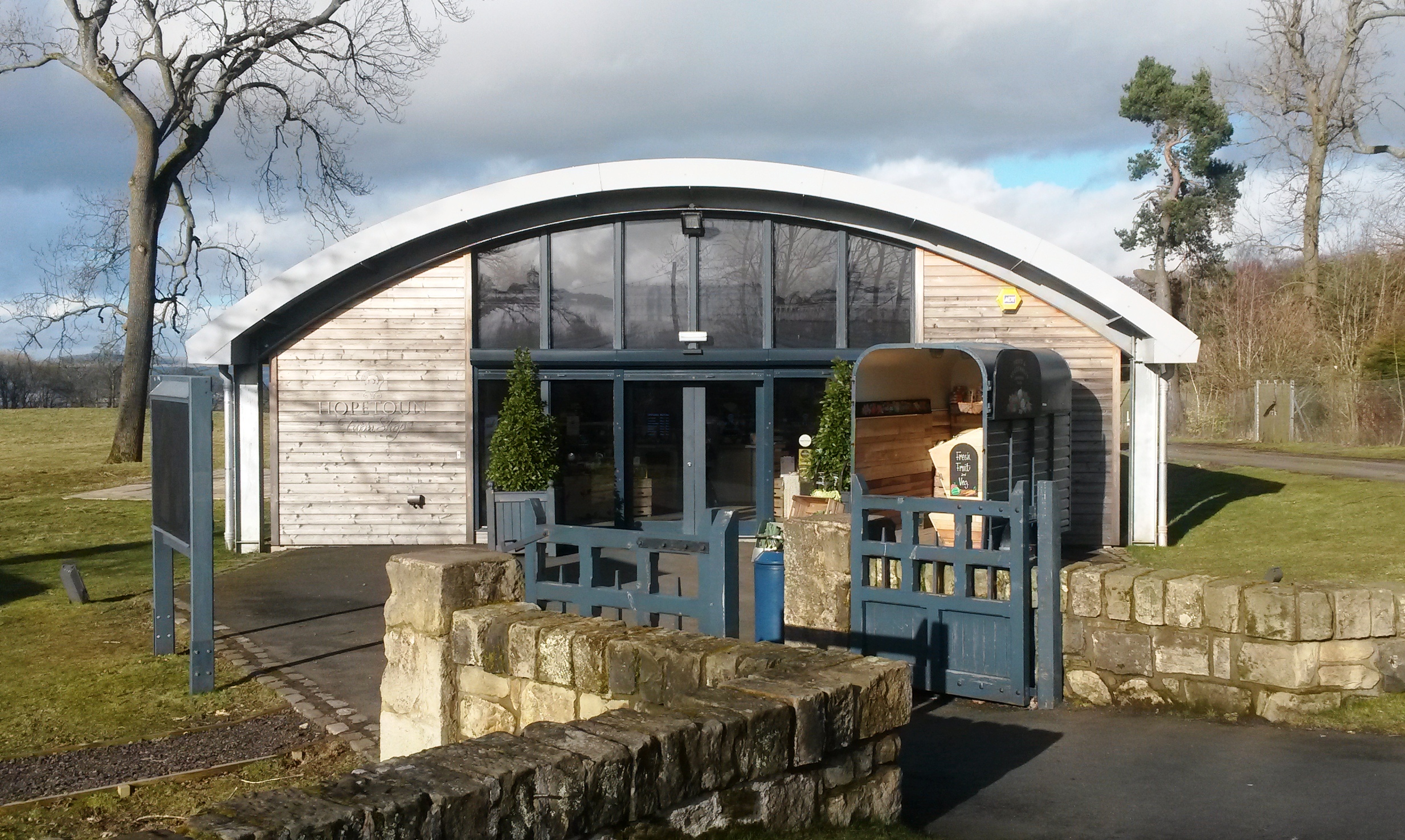 Hopetoun Farm Shop
Newton, Broxburn
EH52 6QZ
Tel: 01506 830716
farmshop@hopetoun.co.uk
hopetoun.co.uk/farm-shop/
With a focus on sustainability and provenance, Hopetoun Farm Shop aims to support shoppers in making informed food choices and the importance of buying locally. The large butchery department includes a well stocked selection of fresh game which is all sustainably sourced from the surrounding woodland on the Hopetoun Estate. Fresh venison is sold almost all year round in a variety of cuts plus the butcher's own recipe venison burgers and sausages. In 2015 Hopetoun venison was a finalist in the Scottish Food and Drink Excellence Awards and has also be awarded 2 stars from Great Taste Awards. The in-house butcher offers expert advice on preparing and cooking beef, game including venison, poultry and lamb sourced directly from the Hopetoun Estate.
---
Inverlochlarig
Balquhidder
Lochearnhead
Perthshire
FK19 8PH
Tel: 01877 384232
enquiries@inverlochlarig.com
www.inverlochlarig.com
'Registered game dealer. All cuts of wild venison supplied retail, wholesale, to the catering trade and mail order. For further details please telephone or visit our website.'
---
Keevil and Keevil
218 Central Markets
London
EC1A 9LH
Tel: 020 7236 1888
onlinestore@keevils.co.uk
www.keevilandkeevil.co.uk

The oldest butchers on Smithfield Market, and one of the largest suppliers of wild game in London.Established in 1794, we offer fresh Scottish Venison and a huge range of speciality meats to order online for delivery across the UK.
---
Kezie Ltd
Burnhouses
Duns
Berwickshire
TD11 3TT
Tel: 01361 884006
info@kezie.com
www.keziefoods.co.uk
Kezie Ltd, based in the Scottish Borders since 1992, supply Scottish game throughout the UK to wholesalers, restaurants and mail order. All game is processed to the highest level through our EU approved plant to ensure high quality and taste. We also have a selection of award winning sausages and burgers all prepared by our butchers
---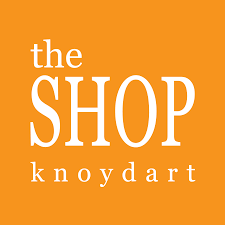 Knoydart Wild Venison
Inverie
Knoydart
Highlands PH41 4PL
E: venison@knoydart.org
www.shopknoydart.online
Knoydart wild venison is a delicious meat harvested and butchered right here on Knoydart, it is completely natural, nutritious, very low fat, versatile and super tasty. We utilise this valuable resource on our doorstep into convenient products for you to enjoy – small batch, high quality and freshly frozen. Available locally in our SHOP and also by online ordering – a piece of Knoydart delivered straight to your door with Royal Mail Next Day Delivery by 1pm (despatched on Mondays).
Wild deer are managed across the 17,500 acres of community owned Knoydart Foundation land – keeping the deer numbers low protects and enhances habitats, biodiversity and community, allowing natural regeneration, peatland restoration and native woodland expansion. Venison is a completely sustainable source of food and income for Knoydart with all profits from Knoydart Wild Venison reinvested back into our community to provide jobs, housing and other community services. A truly ethical meat experience!
---
Loch Fyne Oysters Ltd
Home Delivery
Tel: 01499 600482
www.lochfyne.com
Bringing the best of Scottish produce direct to your door. From shellfish to venison, perfect for gift-giving all year round.
---
Macbeth's
11 Tolbooth St
Forres
Moray
IV36 1PH
Tel: 01309 672254
info@macbeths.com
www.macbeths.com
'Macbeth's is based in the North East of Scotland, where we carefully source all our venison from the nearby Cairngorm Hills and the North West of Scotland. It is then specially prepared to order and made available to our food service and mail order customers. Ordering can be done online or over the phone.'
---
Macdonald Bros Ltd
6/8 Bonnethill Road
Pitlochry
Perthshire
PH16 5BS
Tel: 01796 472047
rory-macdonalds@msn.com
www.macdonald-bros.co.uk
'Traditional, third generation family butchers established in 1928 and been in Pitlochry for 50 years serving Aberdeen-Angus Beef, Perthshire Lamb, Scottish Pork. Award winning Steak Pies. Venison Haunch & Steaks and Diced Venison for Stewing. Venison Fillet and Saddle. Homemade Venison Pies. Retail, Wholesale to catering establishments and Mail Order next day delivery across the UK.'
---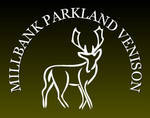 Millbank Parkland Venison
Millbank Farm
Lockerbie
Dumfriesshire
DG11 2RW
Tel: 01576 203925
info@millbankvenison.co.uk
www.millbankvenison.co.uk
Consistent quality venison sold through farmers markets, via our website or direct from the farm. The venison is sourced from our herd of fallow deer and locally with in a 10 mile radius. We are particularly fussy with deer selection to ensure a high quality consistent product. Our venison is ethical, welfare friendly, stress free, low food miles, low carbon footprint, processed in their natural environment.
---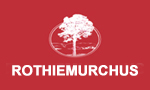 Rothiemurchus Farm Shop
Rothiemurchus
By Aviemore
Inverness-shire
PH22 1QH
Tel: 01479 812345
info@rothie.net
www.rothiemurchus.net
'At Rothiemurchus we are passionate about delicious food. The Rothiemurchus Farm shop, by Aviemore, sells delicious Estate produced Highland Beef, wild and farmed venison, fresh and smoked rainbow trout, as well as a diverse range of quality Scottish food and drink including cheese, preserves, local beer, whisky and fine wine.'
---
Scottish Jerky
3 Culzean Place
Glenrothes
Fife
KY7 4RY
Tel: 07798 934920

info@scottishjerky.com
scottishjerky.co.uk
'We produce venison Jerky in four great flavours: Original, Cracked Black Pepper, Chilli and Smoky. It's made from best quality wild venison and sourced from estates around Sutherland.
'Jerky is a great way to enjoy venison. The drying process intensifies the flavor while also ensuring it is good to eat for up to 12 months. It is very lightweight, lean and is very high in protein. So pack some today and take the great taste of Scottish Venison with you anywhere. Or everywhere.'
---
H M Sheridan
11 Bridge Street
Ballater
Aberdeenshire
AB35 5QP
Tel: 01339 755218

info@hmsheridan.co.uk
www.hmsheridan.co.uk
H M Sheridan is a traditional butcher shop in the village of Ballater within The Cairngorm National Park. All the venison sold in the shop is sourced from local estates. You can visit the shop and purchase venison or we can send it to you by mail order courier. Recipes can be included if required.
---
Simple Simon's Perfect Pies
Units 1&2 Coulter Park Farm
Coulter
ML126HN
Tel: 01899220118
info@simplesimonspies.co.uk
www.simplesimonspies.co.uk
Simple Simon's Honeyed Venison pie won a place in the finals of the Waitrose Made in Britain Awards and has been one of four pies listed in the retailer's Scottish branches.
---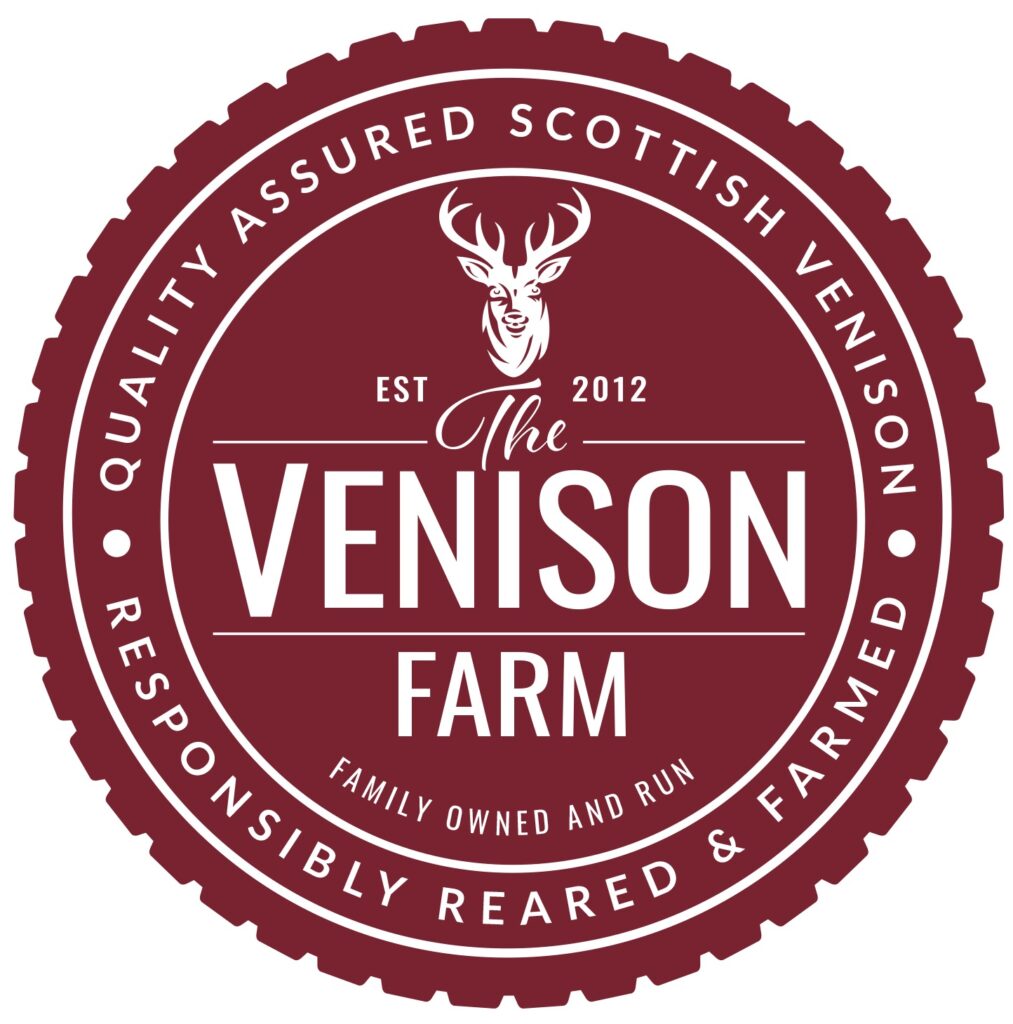 The Venison Farm
The Venison Farm, based in The Scottish Borders, is a family run business, established in 2012. The family produces superb Quality Assured Scottish Farmed Venison, with an emphasis on succulent and tender meat. Three different venison boxes will be available to purchase online later in March 2021.
www.thevenisonfarm.co.uk
info@thevenisonfarm.co.uk
---
West Coast Foods
27 Main Street
Prestwick
South Ayrshire
KA9 1AA
Tel: 01292 834010
sales@westcoastfoods.co.uk
www.westcoastfoods.co.uk

'West Coast Foods supply the UK and Europe with fresh, high quality roe deer venison. All our our fresh venison is sourced in the West of Scotland from local stalkers and suppliers. Our wild roe deer is distinct from the commonly farmed red deer with more delicate and tender flesh that comes close in texture to beef.'
---
Winston Churchill Venison
Balagowan
Glen Lean
Sandbank
Dunoon
Argyll
PA23 8RD
Tel: 07879 491181
info@winstonchurchillvenison.com
www.winstonchurchillvenison.com
'We are a small family business trading as Winston Churchill Venison. The majority of our venison is sourced from our deerstalking business but supplemented from the trade when necessary. We focus our sales to farm shop type outlets, local hotels/restaurants and farmers markets.'
Winter newsletter from Winston Churchill Venison.
---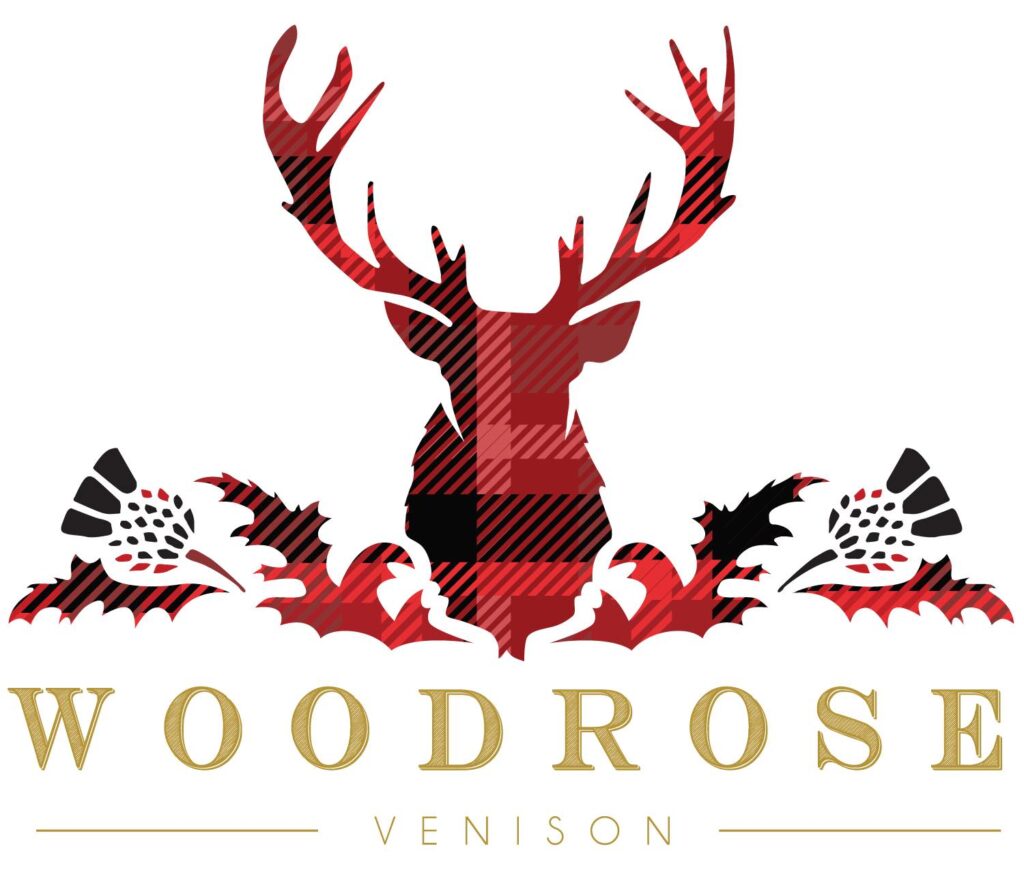 Woodrose Venison
Barneight farm
Mauchline
East Ayrshire
KA5 6HF
Tel: 07974 218950
Tel: 07523 139510
woodrosevenison@gmail.com
www.facebook.com/woodrosevenison
We are producers of premium Scottish (Ayrshire) farmed venison. We have various cuts available, including our all-new venison haggis, Christmas bundles including venison sausages wrapped in Ayrshire blankets, gift vouchers and antler dog chews. We have an on-site farm shop.
We are trialing mail orders which should be up and running in the New Year (2021). We also offer a 'click and collect' service, which allows customers to pre-order their venison and collect at our collection point located on the farm at a time convenient to them.