The list below is in alphabetical order by town.
You can nominate your favourite restaurant or hotel serving Scottish venison, simply send us an email and let us know who you would like to nominate.
To avoid disappointment we advise telephoning the restaurant in advance to check that Scottish venison is on the menu.
---
Darroch Learg Hotel & Restaurant
Braemar Road
Ballater
Aberdeenshire
Scotland
AB 35 5UX
Tel: 013397 55443
Fax: 013397 55252
www.darrochlearg.co.uk
'The Darroch Learg – one of Royal Deeside's favourite hotels – is known for its relaxing charm, lovely situation and fine restaurant. Darroch Learg is run by Nigel and Fiona Franks, having been in the Franks' family for over 40 years. Darroch Learg was built in 1888 in fashionable Royal Deeside. Its old Gaelic name translates as 'the oak wood on the sunny hillside'. Originally it was a country residence and it still retains the ambience and relaxing informality which makes you feel like a house guest in a private mansion.'
See a recipe from Chef David Mutter
---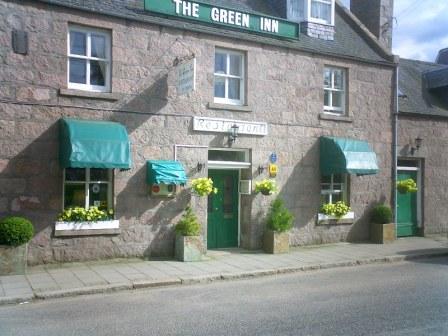 Restaurant Green Inn
Victoria Road
Ballater
Aberdeenshire
Tel: 013397 55701
info@green-inn.com
www.green-inn.com
AA four gold star, three rosette "Restaurant with rooms" Visit Scotland four star, Michelin Guide & Good Food Guide. Fine dining, Scottish/French Restaurant utilizing local, fresh produce including roe deer on a regular basis.
---
Andersons Restaurant
Deshar Road
Boat of Garten
Inverness-shire
PH24 3BN
Tel: 01479 831466
info@andersonsrestaurant.co.uk
www.andersonsrestaurant.co.uk
'At Anderson's we are committed to using local Scottish produce when it is in season, so needless to say, our menu changes each month, along with our daily specials. Each dish is lovingly prepared and brought together in such a way as to bring out the very best of truly great, fresh ingredients. Although our menu is creative, our aim is simple, to present you with food that we are confident you will enjoy, and that tastes fantastic.'
---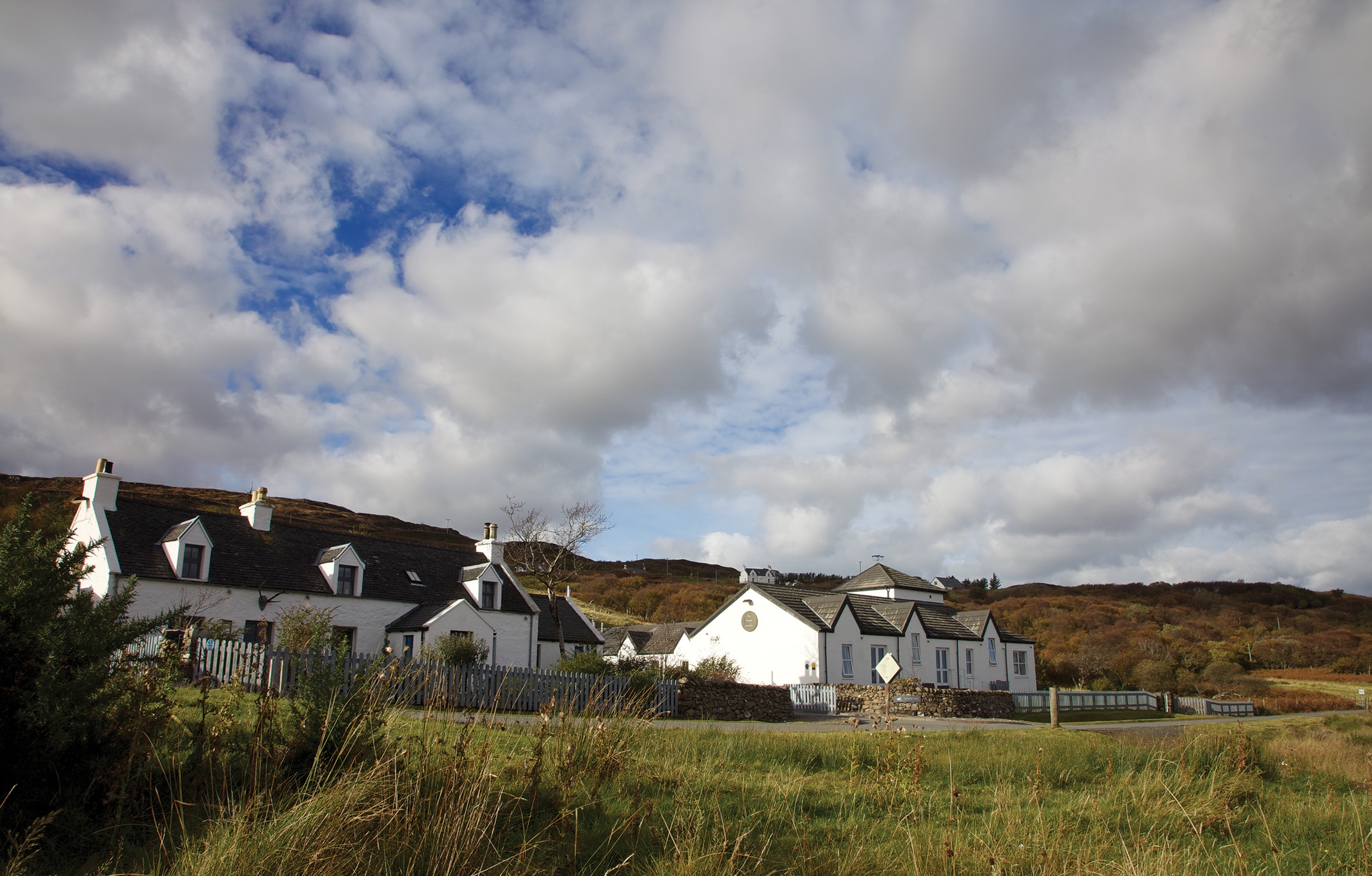 The Three Chimneys
Colbost
Dunvegan
Isle of Skye
IV55 8ZT
Tel: 01470 511258
eatandstay@threechimneys.co.uk
www.threechimneys.co.uk
Included as one of only 6 Scottish restaurants on Restaurant magazine's definitive list of the UK's Top 100 restaurants, the Three Chimneys has been awarded a coveted Gold Award by EatScotland for 2010/2011. Gold Awards denote the country's very best restaurants, including several that hold Michelin stars. The Three Chimneys was also appraised by the AA as being at the "top-end" of 3 AA red rosettes for food for 2010/2011. The restaurant has held 3 red rosettes for 11 years and is described in the current AA Hotel and Restaurant Guide as an "Inspector's Choice". It is also included in the Which? Good Food Guide for the 25th consecutive year. See a recipe by chef Michael Smith
---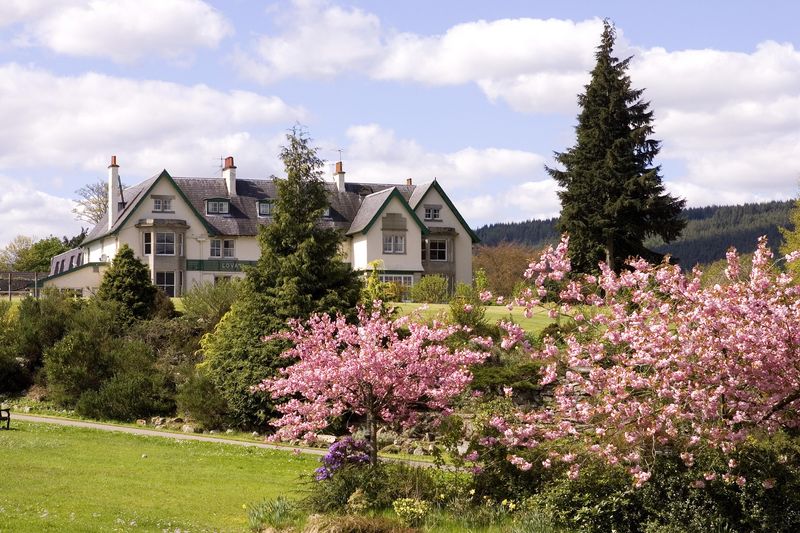 The Lovat
Loch Ness
Fort Augustus
PH32 4DU
Tel:0845 4501100
info@thelovat.com
www.thelovat.com
Ideally situated in the centre of Fort Augustus, The Lovat mixes contemporary comfort with traditional Victorian charm. The 2 rosette kitchen showcases seasonal Scottish produce, proudly served by a professional team with a friendly attitude. All departments have attention to detail that focuses on guests 'loving it at the Lovat'
---
Oakwood Restaurant
Dochgarroch
Inverness
IV3 8JG
Tel: 01463 861481
oakwood01@btconnect.com
www.oakwood-restaurant.com
'Enjoy wild Scottish venison from our local estate, managed and sustainable. We serve: roasted haunch in a port based gravy, with mushrooms in a silky bacon sauce, with ginger, coriander and chilli and red cabbage. Laird's casserole boozy with brandy, gin, port and red wine, or Highland casserole with kidney.'
---
Davidsons Inverurie Ltd
Unit 1, Burn Lane
Inverurie
Aberdeenshire
AB51 4UZ
shop@johndavidsons.com
www.johndavidsons.com
Winners of the UK Butchers Shop of the Year 2011/12 and currently the only Q-Guild Butcher in Aberdeenshire, we stock both Red and Roe Deer. Sourced from Game Keepers, Estates and Farms throughout Scotland, we then expertly butcher each piece ready to buy either instore or via our mail order website.
---
Doune – Knoydart
Doune
Knoydart by Mallaig
Highlands
PH41 4PL
Tel: +44 (0)1687 462667
martin@doune-knoydart.co.uk
www.doune-knoydart.co.uk
'Located on the western tip of the remote Knoydart peninsula, visit Doune and enjoy award winning food in a spectacular remote waterside setting. Food is served from a freshly prepared, daily changing, single-choice menu. Highlights include home-made soups and pates, Doune Bay crab, and stunning salads; traditional roasts of lamb or venison, rich casseroles, pies, and vast seafood buffets.'
See a recipe from Chef Martin Davies
---
The Old Forge Public House
Inverie
Knoydart By Mallaig
Inverness shire
PH41 4PL
Tel: 01687 462267
info@theoldforge.co.uk
www.theoldforge.co.uk
follow us on www.twitter.com/knoydartpub
'The Old Forge is mainland Britain's remotest pub, (Guinness Book of Records) and is situated on the remote Knoydart Estate. We are open all year with hot showers, moorings, coal fire and instruments. Serving estate venison, Loch Nevis langoustines, hand dived scallops, mussels and home cooking. All produce is locally sourced.'
---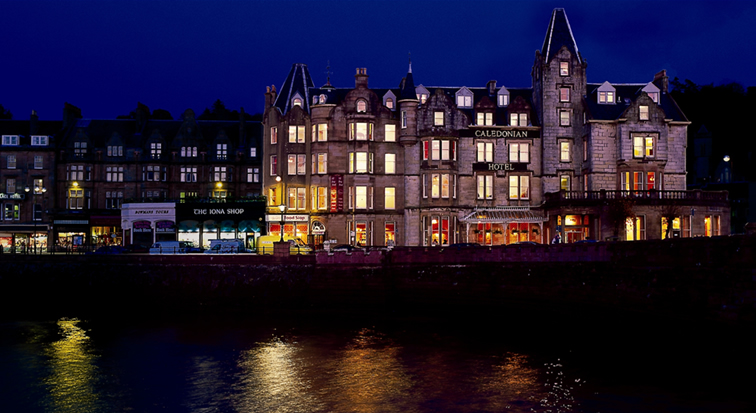 The Oban Caledonian Hotel
Station Square
Oban
Argyll
PA34 5RT
Tel: 0844 855 9135
Fax: 01631 562 998
www.obancaledonian.com
reservations.caledonian@foliohotels.com
'This luxury 3 star hotel rises from the water's edge, commanding breathtaking views over the sheltered bay of Oban to the romantic hills and islands of Scotland's magnificent west coast. Gaze seaward as the sun slips behind Hebridean hills and a friendly Highland hospitality unfolds. Each day our chefs create a fine dining menu which skillfully reflects the best of Scotland's larder. All of our dishes are freshly cooked using care and imagination, a fusion of modern and traditional Scottish and International cuisine.'
---
Barcaldine House Hotel
Barcaldine
Oban
Argyll
PA37 1SG
Tel: 01631 720219
enquiries@barcaldinehouse.co.uk
www.barcaldinehouse.co.uk
'Barcaldine House is set in stunning Argyll countryside and offers only the finest in hospitality and food. Our first class restaurant boasts an exceptional menu where dishes are prepared using freshly sourced ingredients from our local waters, lands and even from our own garden.'
---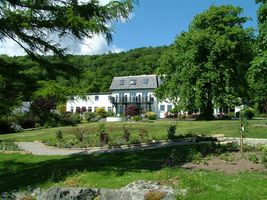 The Onich Hotel
Onich
Nr Fort William
PH33 6RY
Tel: 01855 821 214
enquiries@onich-fortwilliam.co.uk
www.onich-fortwilliam.co.uk
'The Onich Hotel is family run and provides quality accommodation and mouth-watering meals. Our team of chefs specialise in using local produce and take full advantage of the abundance of fresh seafood and game. The enjoyment of your meal will be enhanced by the panoramic views over the gardens and Loch Linnhe beyond.'
---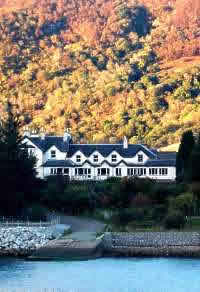 The Loch Leven Hotel
Onich
By Fort William
Inverness-shire
PH33 6SA
Tel: 01855 821236
reception@lochlevenhotel.co.uk
www.lochlevenhotel.co.uk
'With its relaxed atmosphere, beautiful loch-side setting and dramatic views of the mountains, The Loch Leven Hotel has everything you could want for activity based Highlands holidays, or stress-free breaks in Scotland away from it all, enjoying the scenery and breathing the fresh, clean air. The menu of home-cooked meals has been built around the superb local produce, with fresh seafood, game and other traditional Scottish dishes as firm favourites. Relax and dine in style and enjoy the spectacular views over the fast-flowing narrows to the mountains beyond.'
---
The Pierhouse Hotel
Port Appin
Argyll
PA38 4DE
Tel: 01631 730302
www.pierhousehotel.co.uk
'Situated in the quiet village of Port Appin, Argyll, with our own moorings on the shores of Loch Linnhe and surrounded by the spectacular raw beauty of the magnificent West Coast of Scotland, you can find The Pierhouse hotel. With breathtaking views to the islands of Lismore and Mull, our intimate family-run twelve bedroom hotel, bar and renowned Seafood Restaurant has won a fast-growing reputation as one of Argyll's most idyllic and romantic destinations. We pride ourselves on the freshness & quality of our seafood and local meats, sourcing virtually all of our produce locally. We strive to offer our guests something different – a personal and relaxed family atmosphere, stunning location and deliciously fresh seafood and game.'
---
Kinloch Lodge
Sleat
Isle of Skye
Scotland
UK
IV43 8QY
Tel: 01471 833333 or 01471 833214
Fax: 01471 833277
reservations@kinloch-lodge.co.uk
www.claire-macdonald.com/kinloch-lodge
'Authentic, charming, and discreetly luxurious: Kinloch, the highland home of Claire and Godfrey Macdonald, is a hotel like no other. Kinloch is a special place in a magical setting, nestling at the foot of Kinloch Hill on the tranquil shoreline of the sea-loch Na Dal in Sleat on the wildly romantic Isle of Skye. It's only fifteen minutes from the Skye Bridge at Kyleakin – or twenty minutes from the landing point of the Mallaig/Armadale ferry. Yet Kinloch really is a world apart. Somewhere to escape the hustle and bustle of everyday modern life. Somewhere to unwind, relax and recharge.'
See a recipe from Cook and Food Writer, Lady Claire Macdonald
---
Duisdale House Hotel
Sleat
Isle of Skye
IV43 8QW
Tel: 01471 833202
info@duisdale.com
www.duisdale.com
'Dining is always special at Duisdale. Our award winning head chef selects the freshest of local produce – locally landed Seafood, Beef, Lamb and Venison all regularly feature on the menu. Fresh herbs and salads from our very own kitchen garden add a distinctive flavour to the fabulous dishes which delight and inspire.'
---
Toravaig House Hotel
Knock Bay
Sleat
Isle of Skye
IV44 8RE
Tel: 0845 055 1117
info@toravaig.com
www.toravaig.com
'Toravaig is a stylish, contemporary country house hotel situated in Sleat, the 'Garden of Skye' with magnificent views over the sea to the mainland hills beyond. The exquisite cuisine, served in the elegant Iona restaurant, is created from fresh local produce and is accompanied by fine wines and malts.'
---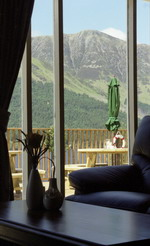 Letterfinlay Lodge Hotel
Loch Lochy
Spean Bridge
Inverness-shire
PH34 4DZ
Tel: 01397 712 622
info@letterfinlaylodgehotel.co.uk
www.letterfinlaylodgehotel.co.uk
'Letterfinlay Lodge Hotel rests on the banks of Loch Lochy and boasts breathtaking views over the Great Glen. Watch the world sail by from our panoramic sundeck whilst enjoying the freshest produce and locally landed seafood carefully hand-cooked by our team of chefs. Retire in the evening to our cosy, comfortable bedrooms, many of which have magnificent views over the loch where you can while away the time watching the sun set and if you are lucky see the ospreys swooping over the water at dusk. The Letterfinlay Lodge Hotel is famed locally for its wonderfully good food. We use the best of local produce from minch and moor to create tantalisingly tempting menus made with indulgence in mind!'
---
Glengorm Coffee Shop & Gallery
Glengorm
Tobermory
Isle of Mull
PA75 6QD
Tel: 01688 302932
enquiries@glengormcastle.co.uk
www.glengormcastle.co.uk
'The former steadings and workshops have been renovated and are now home to the Glengorm Coffee Shop, selling roasted coffee, fresh baking and lunches. All food is cooked on the premises using our own produce from the farm and walled garden.'