The list below is in alphabetical order by town.
You can nominate your favourite Scottish venison supplier, simply send us an email and let us know who you would like to nominate.
---
Rothiemurchus Farm Shop
Rothiemurchus
By Aviemore
Inverness-shire
PH22 1QH
Tel: 01479 812345
info@rothie.net
www.rothiemurchus.net
'At Rothiemurchus we are passionate about delicious food. The Rothiemurchus Farm shop, by Aviemore, sells delicious Estate produced Highland Beef, wild and farmed venison, fresh and smoked rainbow trout, as well as a diverse range of quality Scottish food and drink including cheese, preserves, local beer, whisky and fine wine.'
---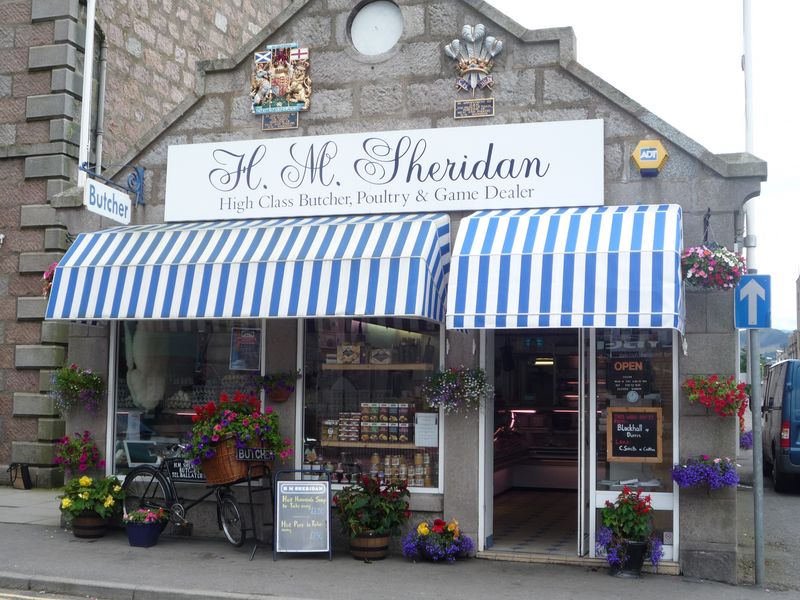 H M Sheridan
11 Bridge Street
Ballater
Aberdeenshire
AB35 5QP
Tel: 01339 755218
Fax: 01339756042
info@hmsheridan.co.uk
www.hmsheridan.co.uk
H M Sheridan is a traditional butcher shop in the village of Ballater within The Cairngorm National Park. All the venison sold in the shop is sourced from local estates. You can visit the shop and purchase venison or we can send it to you by mail order courier. Recipes can be included if required.
---
John Stewart Quality Butcher Ltd
63 High Street
Banff
AB45 1AN
Tel: 01261 812 440
Fax: 01261 812 457
jsbutchers1@btconnect.com
'We supply fresh, locally sourced wild venison to the retail trade. It has proved popular as an alternative to beef, lamb, pork & chicken. We are also keen to tell the customer how to cook and prepare venison and its advantages in a healthy diet.'
---
John Stewart Quality Butcher Ltd
29 West Church Street
Buckie
AB56 1BP
Tel: 01542 831 777
Fax: 01542 831 800
jsbutchers1@btconnect.com
'We supply fresh, locally sourced wild venison to the retail trade. It has proved popular as an alternative to beef, lamb, pork & chicken. We are also keen to tell the customer how to cook and prepare venison and its advantages in a healthy diet.'
---
The Oyster Shed
Carbost
Isle of Skye
IV47 8SE
Tel: 01478 640383
theoysterman@me.com
www.skyeoysterman.co.uk
Fresh seafood and game – a family-run farm shop and seafood takeaway stocking Scottish venison haunch steaks, stew, mince, roasts, burgers and sausages.
---
Dundonnell Smoked Salmon
Greenacres
5 Knockfarrel
Dingwall
IV15 9TQ
Tel: 01349 866500
Fax: 01349 861571
ron@smokedsalmon.uk.com
www.dundonnellsmokedsalmon.co.uk
'Dundonnell Smoked Salmon is a family run business in Ross-Shire, supplying value added venison and game products (no fur, no feathers, no fuss) alongside the finest Scottish Oak Smoked Salmon, Smoked Trout, Wild smoked salmon, Kippers (fat and finger-sucking good), Hot Smoked Mackerel. Fresh Salmon, whole, filleted and or portioned. Scallops and Langoustines available subject to safe harvest. Also Superb Scottish Beef.'
---
Macbeth's
11 Tolbooth St
Forres
Moray
IV36 1PH
Tel/Fax: 01309 672254
info@macbeths.com
www.macbeths.com
'Macbeth's is based in the North East of Scotland, where we carefully source all our venison from the nearby Cairngorm Hills and the North West of Scotland. It is then specially prepared to order and made available to our food service and mail order customers. Ordering can be done online or over the phone.'
---
Murdoch Brothers Butchers
10 High Street
Forres
Morayshire
IV36 1DB
Tel: 01309 672805
Fax: 01309 676667
murdochbros@moraybroadband.com
For more than 80 years the Murdoch family has supplied quality meat produce from locally sourced livestock. At our retail premises on Forres High Street we prepare and manufacture a diverse range of quality meat and venison products, from traditional fresh meat cuts to home-cured bacon and speciality pies. Now under the third generation of family management, brothers Graham and Ronnie Murdoch aim to, "provide a personal & quality service to all our customers and continue to develop the business. Our primary concern is quality."
---
Great Glen Game Ltd
Old Butcher Shop
Roy Bridge
Fort William
PH31 4AE
Tel: 01397 712121
info@greatglengame.co.uk
www.greatglengame.co.uk
Oak smoked wild venison, 100% venison salami with green pepper, 100% venison salami with white pepper & mustard seeds, Venison chorizo, Venison pepperoni. All our products are handmade & preserved using authentic recipes.
---
Mortlach Game
Loanend
Braes o' Gartly
Huntly
AB54 4SB
Tel:01466 720 225
Mob 0 77 10 40 51 72
www.mortlachgame.co.uk
donaldwright101@btinternet.com
Mortlach Game is a wild venison and small game processing facility which was created in 2006 to offer finest quality, fresh, in-season wild venison and game to discerning customers.
---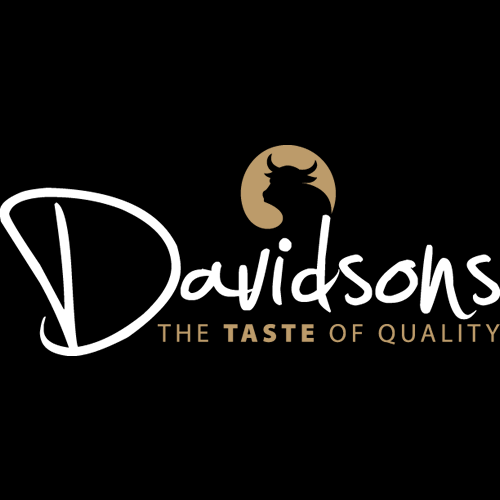 Davidsons Inverurie Ltd
Unit 1, Burn Lane
Inverurie
Aberdeenshire
AB51 4UZ
shop@johndavidsons.com
www.johndavidsons.com
Winners of the UK Butchers Shop of the Year 2011/12 and currently the only Q-Guild Butcher in Aberdeenshire, we stock both Red and Roe Deer. Sourced from Game Keepers, Estates and Farms throughout Scotland, we then expertly butcher each piece ready to buy either instore or via our mail order website.
---
Donald Russell Ltd
Harlaw Road
Inverurie
Aberdeenshire
AB51 4FR
Tel: 01467 629666
www.donaldrussell.com
'Based in Aberdeenshire, Royal Warrant holding butcher Donald Russell supplies both varieties of Scottish venison and each has much to offer the discerning palate. Red deer has a stronger and more robust flavour while the milder roe deer is a good introduction to this versatile meat.'
---
West Highland Hunting
Ardnamurchan Estates
Mingary House
Kilchoan
Argyll
PH36 4LH
Tel: 01972 510208
hunting@westhighland-hunting.co.uk
www.westhighland-hunting.co.uk
'The Product – to the discerning consumer, the history of their food adds to the flavour. We take this link seriously, and here at Ardnamurchan, the Venison is produced 100% from wild free living deer, taken straight from Nature's larder. The grasses, herbs and heathers of the surrounding hills conspire to create a wonderfully flavoured natural meat, carefully selected and handled to ensure a fully traceable quality product for your enjoyment. Our deer are managed in such a way that the herd's welfare is not compromised, and the relationship between them and the land is beneficial to the estate's biodiversity.'
---
Alvie & Dalraddy Estates
Kincraig
Kingussie
Inverness-shire
PH21 1NE
Tel: 01540 651255/01479 810330
Fax: 01540 651380
info@alvie-estate.co.uk
www.alvie-estate.co.uk
Located within the Monadhliath Mountains, Alvie Estate produces distinctive quality venison as well as delicious home bred shorthorn beef and tender flavoursome lamb. We offer a complete range from stews to the finest steaks purchased from both Alvie and Dalraddy Estates.