Scottish Venison and the Country Food Trust agree way forward on Scottish Venison Day 4 September to see more Scottish venison routed to charitable causes
Scottish Venison, the body that represents the Scottish venison sector has agreed a 'supply template' with the Country Food Trust (CFT), the charity that produces high protein nutritious meals and donates them to people in need throughout the UK. This utilises wild venison coming from Scotland's uplands, lowlands and woodlands reaching food banks, food kitchens and other charity outlets.
The mechanism requires venison producers (deer managers) to donate single or numbers of carcasses which are then processed through a number of Scottish game dealers/processors for onward supply to the Country Food Trust. All venison processed in this way will then be distributed via CFT in Scotland either through CFT's own venison ready meals or direct to charity kitchens.
Richard Cooke, Chair, Scottish Venison, says:
"We anticipate more venison coming into the supply chain as the deer sector responds to calls to increase its cull by an additional 50,000 carcasses and it is important that this supply is put to good use. We have been in discussion with the Country Food Trust for some time to set up a system whereby the supply of wild venison to the charity sector can be facilitated and encouraged, should estate owners, forestry companies and others wish to donate to help in the fight against food poverty. What has been developed is a very simple process that will enable this healthy protein to reach people who need it."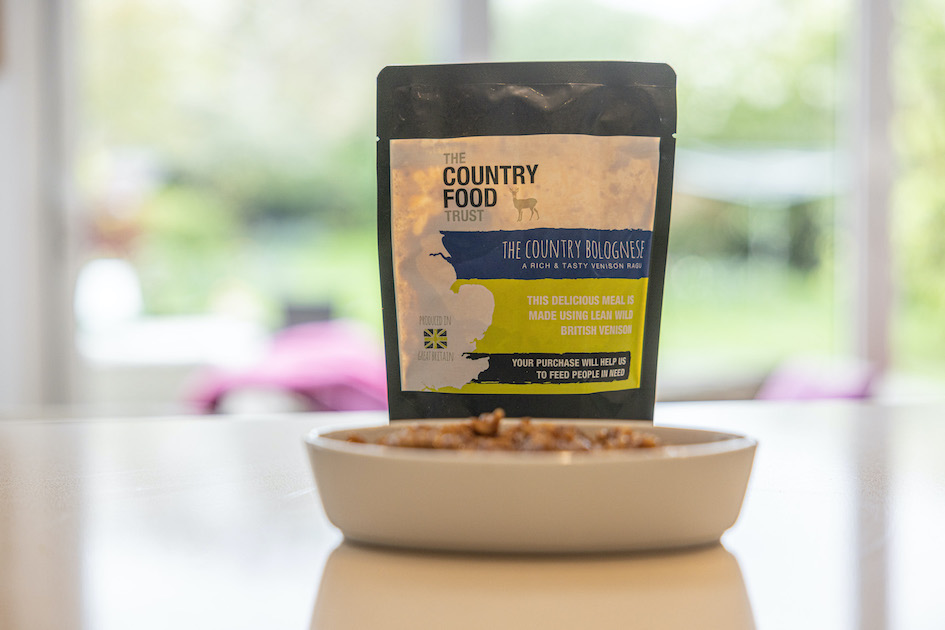 SJ Hunt, Chief Executive, The Country Food Trust, said:
"By working with estates and deer managers, we hope this initiative sees the necessary cull be used for the good of feeding Scottish people. The process of providing locally reared meat to the local community is a sustainable and ethical way of making sure the cull is utilised to feed people in need. We are delighted to be working with Scottish Venison to promote this initiative and call on all involved in deer management to get in touch."
David Lowes, Managing Partner of Glenfalloch, located in the Loch Lomond and the Trossachs National Park, said:
"Glenfalloch, as a significant producer of venison for the game dealer/processor trade, welcomes this brilliant initiative to facilitate the use of wild venison in food banks, food kitchens and other charity outlets. We have been involved in discussions between Scottish Venison and the Country Food Trust from the outset and we believe this is an important initiative which should broaden the appeal of wild venison whilst helping the fight against food poverty."
The template is available on the Scottish Venison website here
More information about the Country Food Trust and how to make contact here
Issued on behalf of Scottish Venison and the Country Food Trust by:
Dick Playfair
Scottish Venison
Tel: 0131 445 5570
E: richard@playfairwalker.com